The Walking Dead Episode 2 Launch Trailer and More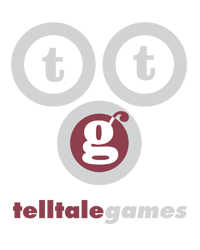 TelltaleGames
Former Telltale Staff
The Walking Dead: Episode 2 - Starved for Help is out now for Xbox 360 and coming this Friday to PC and PlayStation 3 North America (a date for other territories is coming soon, we'll keep you posted)! To commemorate the release, we've unleashed a brand-new trailer to whet your appetite for the latest episode of the exploits of Lee Everett and his companions in a world overtaken by the undead!
If you played and finished Episode 1 you probably noticed a screen at the end displaying where the choices you made stacked up to the rest of the world playing The Walking Dead! We're tracking those decisions and more throughout the ongoing series but we put together a video showing some of the choices made by the community! I've placed the video after the jump since it's full of Episode 1 spoilers - you have been warned! [readmore]
Now you're primed and ready for The Walking Dead: Episode 2!
This discussion has been closed.