Tales of Monkey Island on iPad Gets Some Arr Worthy Updates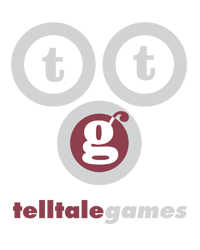 TelltaleGames
Former Telltale Staff
Guybrush Threepwood looks sharper than ever on iPad now, as an update for the entire Tales of Monkey Island series has set sail today!
Fans of the misadventures of the crew of the Screaming Narwhal playing on the new iPad (3rd Generation) will enjoy Retina graphics with the new update! Players on all compatible iPad generations will be seeing improved performance and sound quality as well!
As if the new update wasn't enough to get you primed to cast off, for a limited time, Episode 1: Launch of the Screaming Narwhal is free while Episodes 2-5 are each 50% off the regular price. You'll want to loot those before the tide goes out!
Check out the new and improved Retina graphics and download Tales of Monkey Island on the iPad - Episode 1 Free for a limited time!
This discussion has been closed.