Announcing Playing Dead: LIVE at PAX Prime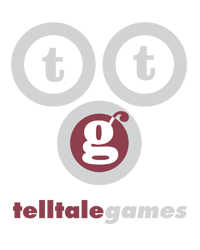 TelltaleGames
Former Telltale Staff
The Penny-Arcade Expo is right around the corner - Aug 31-Sept 2 to be exact - and we're hard at work preparing an all-out awesome experience for The Walking Dead fans! While we're not quite ready to spill our guts about our PAX plans just yet, we are thrilled to announce one exciting facet of what we'll be up to in Seattle! Get ready for Playing Dead LIVE!

On the evening of Friday, August 31, we're taking over PAX's Unicorn Theatre and recording an episode of our The Walking Dead talk show, Playing Dead - and if you're at PAX, you'll get to be part of the fun! We're bringing along Playing Dead host A.J. LoCascio (also the voice of Marty McFly in our Back to the Future: The Game series), The Walking Dead project leads Sean Vanaman and Jake Rodkin, and story consultant Gary Whitta (writer of post-apocalypse movie The Book of Eli and the upcoming blockbuster After-Earth).

Playing Dead LIVE's illustrious guests will be talking all things The Walking Dead; delving into the process of crafting a story full of player choices, working with The Walking Dead's mastermind Robert Kirkman, staying true to the comic book series' dismally hopeless world, and more! Better yet, they'll be taking questions from you - the audience, so it's time to start jotting down what you're (un)dying to know about the game! We'll be posting the video of Playing Dead Live shortly after PAX!

If you're trekking to the Pacific Northwest for PAX later this month and dig The Walking Dead, this is an event you won't want to miss! We'll be handing out an exclusive The Walking Dead surprise to all in attendance - so you'll want to get in line early to ensure your place in the limited-space theatre to get your hands on it!

We're looking forward to seeing you there and we'll be revealing more of our PAX schemes soon! Stay tuned!
This discussion has been closed.