Take a Bite Out of The Walking Dead Stats!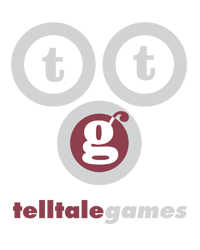 TelltaleGames
Former Telltale Staff
We've been sharing statistics on player choices made in The Walking Dead with you, receiving some great feedback along on why you made those decisions along the way!
Now, we're excited to bring you the first stage of our The Walking Dead stats report today, ready for you to dig into over at the official The Walking Dead website! A selection of Episode 1's stats are live now, with future episodes going live in the near future, along with more 'deep dive' stats that you, the fans, have suggested.
You can get a breakdown on the global Walking Dead community's choices in real time and compare how your decisions stack up to everyone else's. We recently saw that after some subtle campaigning on our part, the majority of you have now saved Doug instead of Carley! Go team Doug! You can even share your choices on Twitter, Facebook, and the Telltale Games forums.
Be sure to tag your stat chatter with the #TWDstats tag so your input becomes part of the conversation.
Head over to our brand new stats center now to get your Episode 1 fix, and stay tuned for more stats from Episode 2 and beyond - coming soon!
This discussion has been closed.