The Walking Dead: Episode Three - Long Road Ahead Launches This Week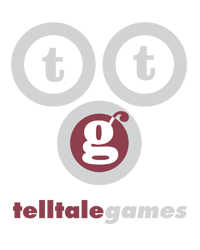 TelltaleGames
Former Telltale Staff
The third episode of the critically acclaimed The Walking Dead has passed first party certification and launches on Xbox Live, PSN, as well as PC/Mac this week!
Fans can continue Lee Everett's tale in Episode Three - Long Road Ahead when each platform's store regularly updates - Tuesday, August 28 on the PlayStation Network (the PC version comes along for the ride that day too) and Wednesday, August 29 on the Xbox Live Marketplace!
You can grab Episode Three - Long Road Ahead from right inside the game's menus - just select the Download Content option from the main menu. Players on XBLA and those that have not purchased The Walking Dead season pass on PSN can get the episode for $4.99. PSN Season pass owners and PC/Mac players just need to download and play.
It's time to gear up for the oncoming horde of undead coming your way next week! What will you do to prepare? Will you hop back into Episodes One and Two? Let's hear it in the comments.
This discussion has been closed.