Join Us at PAX and Replenish Your Undead Survival Kit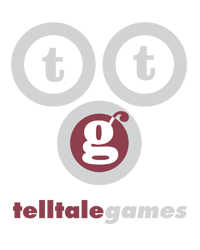 TelltaleGames
Former Telltale Staff
PAX Prime is just a couple of days away and we're making the final preparations for what is sure to be our biggest one yet, but we wanted to give you the scoop on what you can get your hands on if you come see us at our The Walking Dead booth and Playing Dead LIVE panel!
PAX Prime Exclusive T-Shirts "How do I get these newfangled PAX Prime t-shirts?", you ask? It's easy.
On Twitter, tweet to @telltalegames with the hashtags #PAX and #IAmTheWalkingDead See the booth staff and let them know you've tweeted, and if you're among the first to claim them while supplies last, you've got yourself a free shirt! We have limited quantities of each day's shirt so make sure to visit us before we're all out! We'll have both shirts available on Sunday.
Turkey Leg Human Hand
There are are a few ways you can get your hands on these hands. They're very limited and yes, they're edible!
Friday: Confirm your attendance for our PAX Prime "Event" on The Walking Dead Facebook page (HERE) and be among the first to snag these savory human hand styled turkey legs! Stop by our booth on the Friday of PAX and show us proof that you've confirmed to attend and away you'll go, fleshy goodness and all. Remember, supplies are limited and we make no guarantees, but only the first to come with a print out or proof of confirmation on your mobile Facebook device will be first-served!
Saturday: Swipe the shirt we're handing out on Friday and come by our booth wearing it on Saturday while we're serving up our grub, while supplies last. Be sure to follow us on Twitter (@telltalegames) to find out when we're ringing the dinner bell.
Sunday: Much like the previous day's method, wear the shirt we gave away on Saturday to the show on Sunday and be one of the first to visit our booth while we're serving up the hands. Twitter (@telltalegames) is the best way to make sure you get in on the feast to know when we are giving away the legs for the folks wearing the #IAmTheWalkingDead shirts!
Remember, quantities on the hands are extremely limited. Wearing the previous day's shirt doesn't guarantee you a hand, but it's the only way you can get one!
Playing Dead: LIVE Exclusive Lee and Clem Poster
If our special presentation of Playing Dead: LIVE at 6:30pm on Friday in the Unicorn theater wasn't already enough to rouse the dead, the very limited edition poster we'll be giving away exclusively to attendees should do it! The individually numbered poster, featuring Lee and Clementine, is suitable for display in any situation, at the office, dorm room, locker, or even if you're holed up inside a pharmacy in Macon!
We're excited to see everyone at the booth and looking forward to sharing the experience of making an episode of Playing Dead with you at PAX Prime this year! See you in Seattle!
This discussion has been closed.