Playing Dead LIVE from PAX with Gary Whitta and the Telltale Team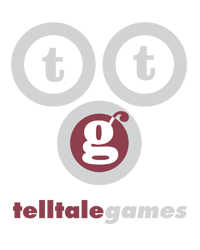 TelltaleGames
Former Telltale Staff
Earlier this year, we launched our on-going web-series 'Playing Dead' featuring regular talks with the development team at Telltale Games discussing the process of creating an episodic game series based on Robert Kirkman's award winning comic book series, The Walking Dead.
Recently in Seattle during PAX Prime, Telltale came face to face with thousands of fans LIKE YOU who had a chance to swing by our booth to say hello and let us know what they loved the most about the series.
Our fans also joined us for our over-capacity panel, 'Playing Dead LIVE,' featuring project leads Sean Vanaman, Jake Rodkin, as well as story-consultant and writer for the fast-approaching Episode Four: Long Road Ahead, Gary Whitta. Hosted by A.J. LoCascio, the panel dives deep into the process of what it takes to develop an episodic game series and even answers questions from the audience.
Who saved Doug? Who saved Carley? Who would resort to angry letters to Telltale if anything bad should happen to their favorite character? Just what DID Gary Whitta find in a fake dead horse on the set of The Walking Dead TV show?
These questions and more are answered in the video!
Remember, Episode Four, written by Gary Whitta, will be launching very soon this October, followed shortly by the finale in Episode Five, 'No Time Left.' We'll have more details on Episode Four very soon. VERY soon! We'll also know more about the iOS version of Episode Three later this week. We can't wait for you to see how your story unfolds as this season concludes.
Thanks again to all of our AMAZING fans who came by to see us at PAX and filled the room at the panel! We definitely had a lot of fun and hope to see you all again next year, and remember, this isn't the last season of The Walking Dead that Telltale will be doing…
This discussion has been closed.