Telltale Games at South by Southwest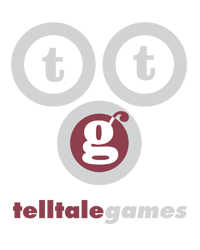 TelltaleGames
Telltale Staff
Any Telltale fans headed to South by Southwest? Fans of Borderlands 2 or fans of comics from SKYBOUND?
Head on over to meet us at the FREE SXSW Gaming Expo in Austin, TX on Saturday 9th March! We'll be discussing 'Interactive Drama' live on stage and talking about where storytelling can be taken next with insight from our friends on the panel.
Panelists include:
Anthony Burch - Writer (Borderlands 2, Gearbox Software)
Dan Connors - CEO / Co-Founder (Telltale Games)
Sean Mackiewicz - Editorial Director (Skybound Entertainment)
Gary Whitta - Writer (After Earth, Book of Eli, The Walking Dead)
Seating will be limited, so be sure join to us there at #SXSWGaming for the free session and to say hello. We'll also have some goodies to give away to attendees!
This discussion has been closed.