The Walking Dead: Episode Four Available on iOS & Episode Stats Trailer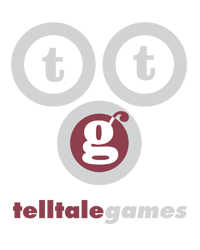 TelltaleGames
Former Telltale Staff
We've got some great news if you're playing The Walking Dead (Walking Dead: The Game as it's known on the iTunes App Store) on the go! This season's penultimate episode 'Around Every Corner' is now available to download for compatible iOS devices as in in-app purchase!
And stay tuned, because we're about to announce details on the release of the highly-anticipated season finale, 'No Time Left' slated for release on iOS, PSN, Xbox LIVE, PC and Mac this month!
If you've already played Episode 4, and you've been wondering how your decisions stack up against everyone else playing the game, then you'll be glad to know that the latest stats trailer is ready to watch! SPOILER WARNING! Watch it only if you've completed Episode 4.
Like trailers? We made one to celebrate the launch of Episode Four of The Walking Dead on iOS! We wanted to share a peek at what some of the folks around the media have been saying about our survivors' arrival in Savannah.
As always, we'd like to thank you for your support, and stay tuned right here, to our Facebook page, and to our Twitter feed (@telltalegames) for news as it happens.
This discussion has been closed.