The Walking Dead Wins the Spike VGA for Game of the Year!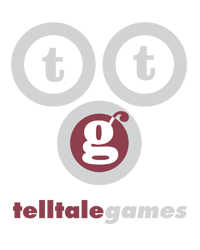 TelltaleGames
Former Telltale Staff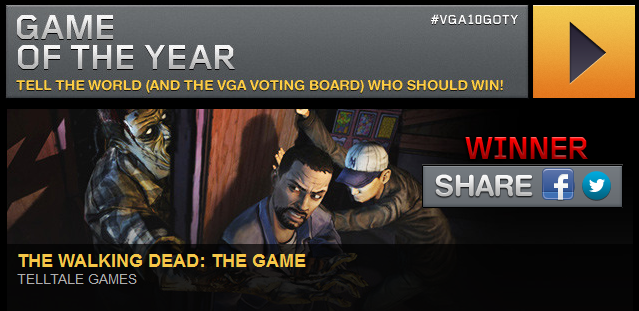 The Walking Dead: The Game OFFICIALLY WINS GAME OF THE YEAR 2012 AT THE TENTH ANNUAL Spike TV VIDEO GAME AWARDS!!
Fans, we simply CAN NOT thank you all for your support #FORCLEMENTINE!!!!

Additional wins include:
STUDIO OF THE YEAR - Telltale Games
BEST DOWNLOADABLE GAME
BEST ADAPTATION
BEST FEMALE PERFORMANCE
The Walking Dead also took home the Machinima.com's Inside Gaming Awards for Best Downloadable Game and Best Character Design (Lee Everett).
Game of the Year bids for The Walking Dead continue with nominations by IGN, Destructoid, GamesRadar.com, and PC Gamer.
This discussion has been closed.