Poker Night 2 ups the ante in April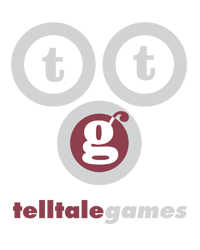 TelltaleGames
Telltale Staff
This is no bluff - Poker Night 2 is coming in April! Some of the biggest personalities in gaming, film, and animation are going all-in on XBLA, PSN, PC and Mac.
Taking the fifth seat at the table, players will be joined by an all-star cast:
Claptrap from Gearbox Software's critically-acclaimed and multi-million selling Borderlands video game series
Brock Samson from Adult Swim's animated series The Venture Bros.
Sam from the Sam & Max video game and comic book series by Steve Purcell
Ash Williams from the cult classic movie Army of Darkness. Groovy!
Players at the table will be assured of a fair hand dealt under the unblinking gaze of a Genetic Lifeform and Disk Operating System from Aperture Science research facilities, otherwise known as GLaDOS (from the Portal video game series by Valve)!
Poker Night 2 will also offer the chance to win 'Bounty Unlocks': rewards for use within other games when special goals are achieved. With cunning and skill, you can unlock prizes including exclusive skins and heads for use within Borderlands 2 (Xbox 360, PS3 and PC), character accessories for Team Fortress 2 (PC only), unique Xbox 360 Avatar Items, and Premium Themes for dressing up PlayStation 3.
So... who's in? Check out the official site here!
This discussion has been closed.