Save on EVERY Telltale game in Steam's Autumn Sale
puzzlebox
Telltale Alumni
If you've been waiting for a sale to check out some past Telltale releases, now is the time! Our entire back catalog on Steam is 50% off during the Autumn Sale.
You can even grab The Wolf Among Us for 15% off, and the first season of The Walking Dead is 75% off in today's Daily Deal.
Check out some of the savings below, and see more on Steam!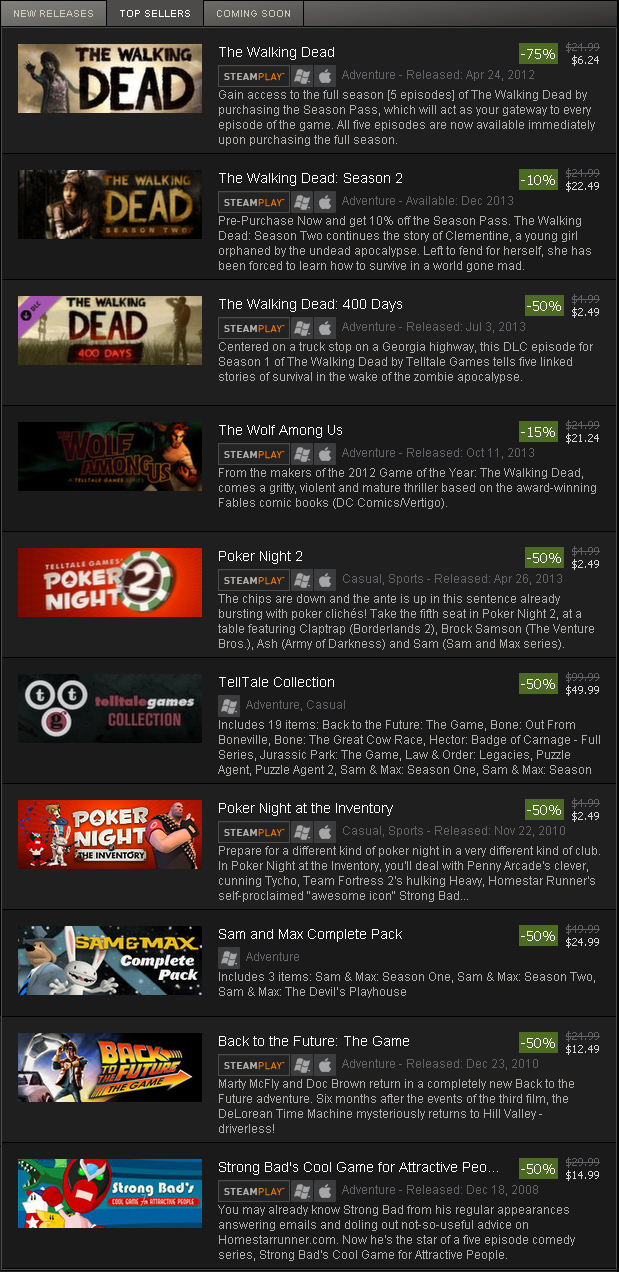 This discussion has been closed.