Do girls like bad guy's better?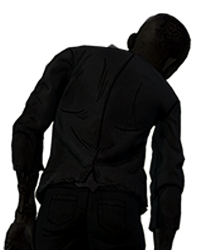 fusedmass
Banned
I know this debate is as old, as time itself. Yet I find it fun to discover our human nature, why do we do the things we do, even though they seem non rational or not logical. Tell me if you heard this one before.
A football player who has a hot temper, gets in a ton of fights. Somehow manages to date a hot cheerleader. Despite the fact, that he cheats on her, treats her like dirt, and they always seem to be fighting.
She would rather drink a vial of acid before dating a nice guy. (Not all girls are like this..) time goes on. The guy even beats her, maybe they break up, he shows up at her house drunk. They rekindle their romance. While minutes before she cries on phone to "Nice guy" how their aren't any good guys.
My question is simple. What experiences, if any. Had you had with this male or female. Had any experiences with this subject.
Why do they always return to these situation. Albert Einstein said repeating something over and over, expecting a different result is called insanity.
What's your experience?
Sign in
to comment in this discussion.