Thanks to the Walking Dead fam we can confirm little differences between the PC and Console versions of Season 2.
Thanks to member Malvus we can confirm different shots of Clem saying "You should be nicer to me"

PC version you can see Clem eyes,and in the Consoles version you get this badass over the hat shot.
Thanks to member Zeruis we can also confirm the different pics in the Amid the Ruins(EP 4) Slides.
US PS3 Result: Clem facing left, old hairstyle, Vince silhouette
EU PS3 Result: Clem facing downwards, new hairstyle, Vince silhouette
PC/Mac Result: Clem facing downwards, new hairstyle, Kenny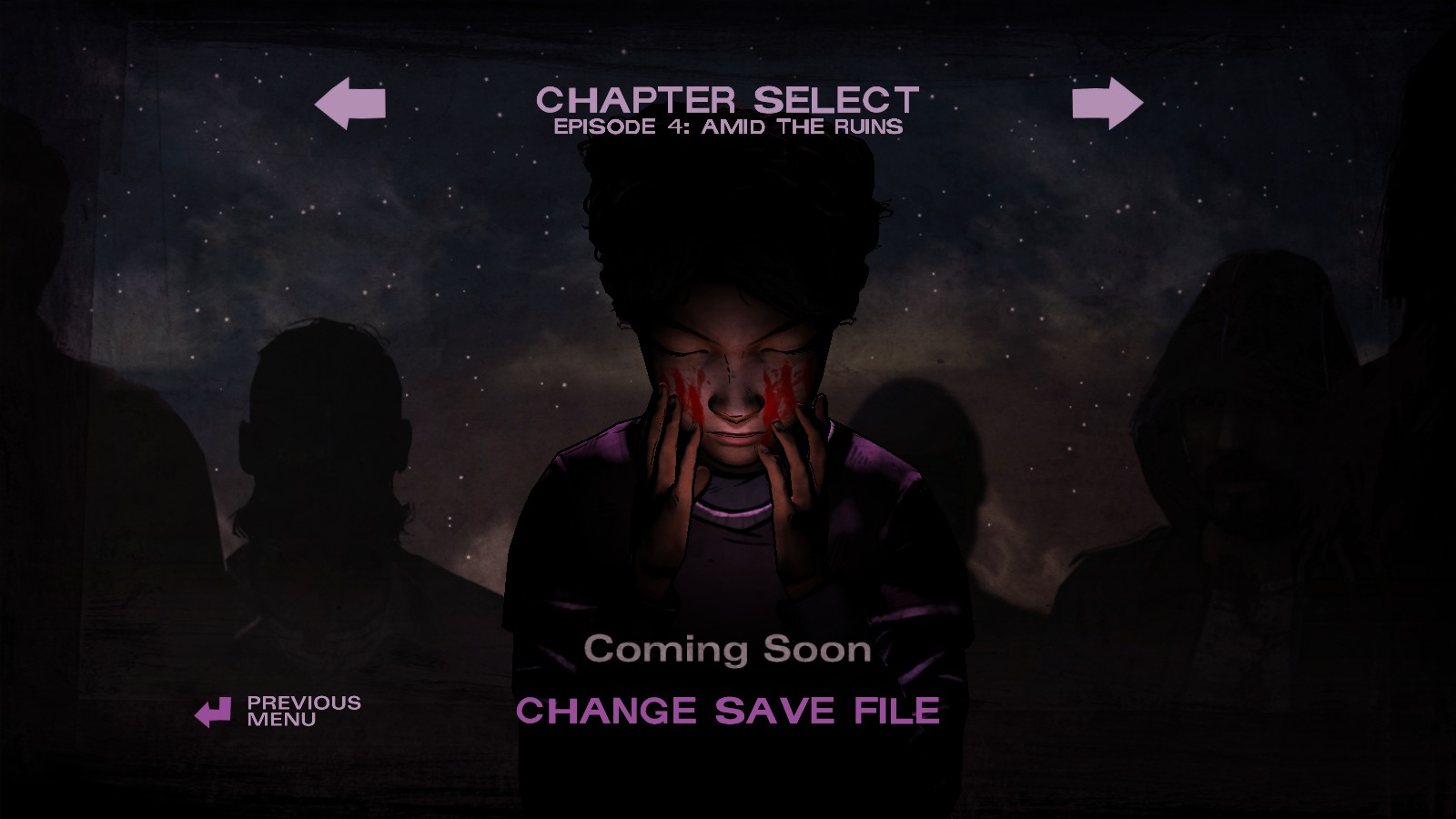 I'll like 2 say thanks 2 all members 4 their help