Realistic ( and Unrealistic) "I thought you were dead"ers
Realistic
Kenny-Never see him die, unproven badass

Christa-Knows what shes doing, most recent character involved

Lilly-left field but why not, she could probably make it to NC no problem

Molly-Maybe....but why out of everyone would Clementine think she was dead right?
Unrealistic(this is for both the very "passionate" fans and lolsters)
Lee-Come on guys, the mans my hero, but let him rest in peace(Clementine would have acted differently)

Omid-I really think this ones just a troll rumor but hey, his great humor probably stitched that wound in his heart...too soon (RIP Omid, seriously we'll miss you)

Duck-Again, just for the hell of it...Ill miss my detective buddy. was just warming up to the little guy.

Michelle-Doubtful, but hey, if Omid's here why not. bullets are nothing more than Newtons law powered by explosions and ending with a piece of metal lodged in your chest. In any case lets all hope were as lucky as this girl or 50 Cent if this is the character definitely thought to be dead.
My own little Unrealistic
Maybelle-Its most defiantly the cow from the dairy farm. We never saw her get eaten. I'm sure she's sitten round a bandit campfire, passen out jugs of milk and butter biscuits in the apocalypse, kicken zombie ass with her utter cannons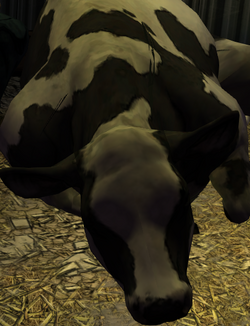 Post your own theories and reasons why or why not that person or thing you thought was dead or not.
Sign in
to comment in this discussion.