The Rational Discussion of the Negatives and Positives of Lilly and Kenny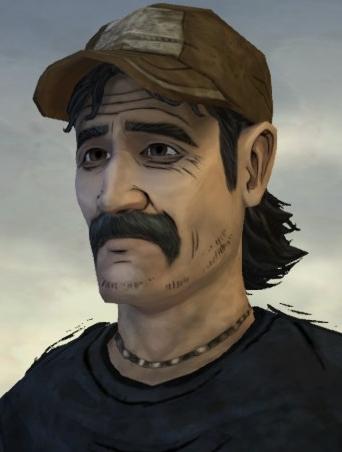 So, the personalities of these characters and how they act towards you is determinant based on how you treat them, especially with how you handle situations with Kenny. The situations involving these two characters basically define the tone of the story for the entire game.
Both Lilly and Kenny are good people who make bad choices:
Lilly didn't want to let people come into the drug store because it was a safety risk, knowing that they would most likely die if they weren't led into the drug store. Lilly didn't want to let Ben and his teacher into the Motor Inn camp because she didn't want to have to support more people, even though she knew they would most likely die if they didn't let them in. Lilly wanted to kick Ben out for doing what he thought was right and would protect them. Lilly wanted to shoot Ben just because she thought he was lying and untrustworthy. Lilly shot Carly because she defended Ben, got on Lilly's nerves, and possibly because she was jealous of how "close" it seemed that Lee and Carly were getting (I haven't played through the game with Carly alive past Ep1 so I don't know about that last one).
Kenny killed Larry when it was possible that he was still alive. Kenny wanted to steal from a random persons car. Kenny wanted to let a girl suffer to buy more time. Kenny acts like a jerk towards Lee if Lee didn't kill Larry with him, to the extent that it's possible that Kenny wouldn't save Lee if Lee needed help (determinant). Kenny wanted to leave Lilly out on the road ("Leaving someone out on the road alone is the same as murder!") Kenny developed a bad attitude when I feel like is perfectly summed up in this conversation about Molly: "She saved your life." "Yea, well, what has she done for me lately?" (this attitude may be determinant, I am not sure, I haven't gone through a play-through where I killed Larry with Kenny yet) Kenny wanted Lee to drop and kill Ben.
Lily and Kenny both led the group and were looking out for the good of others. Lilly wanted to keep everyone safe, and so did Kenny, they just had different ideas on how to go about it. Lilly was really grateful towards Lee when he offered to find the pharmacy keys and when he did eventually find it. Kenny saved Lee after being punched by Larry even if he didn't have to, and even if you sided with Larry against him. Lilly and Kenny continue to look out for the group into Episode 2, where Lilly is cautious about the St. Johns and just wants to leave for the safety of the group, and Kenny is also suspicious about them, but instead wants to directly confront them and find out what is up. Kenny was still looking out for the group where he killed Larry, and he was looking out for the group when he stole from the car. Lilly also showed caution on stealing from the car, which ultimately was the right call as stealing from the car is what bit them in the ass in Savannah. Lilly and Kenny continue to show concern for the group in Episode 3 and that they want to keep everyone safe. Kenny is still trusting of Lilly, and he does save Lee if he perceives him as a good friend. Kenny continues to want to keep everyone safe, if a bit over-obsessed about his plan about finding a boat, and will go with Lee to save Clementine if you plead with him in relation to family or if he perceives you as always being there for him in a tough situation (he didn't for me, even though I supported him in everything but killing Larry and stealing from the car). If you saved Ben, Kenny ends up showing mercy to Ben after going down to help him and essentially redeems his past actions towards Ben.
They are both wonderful characters with negative and positive aspects towards them. They are both good people at heart, but they have made some bad calls. I think that they are both well-loved by the fanbase and that they will both appear in Season 2.
For some reason, I have made previous posts of this nature, but people don't seem to like them, but I just wanted to post something that would talk about both the positive and negative aspects of the characters.
This discussion has been closed.