"The walking dead"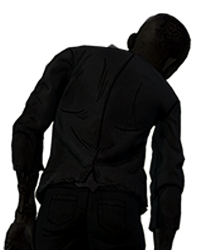 Ellias
Banned
What was the point of telltale naming the walking dead - "the walking dead" ?
It is nothing relevant to the show or comics, from what I know.
So what was the point exactly? was it just for publicity? Because if anything, that was a great idea and quite honestly It's better than both the show and comics.
But still.. was it just an excuse to use comic like art? This still puzzles me. But I also think it's a bad call bc people often get confused with the game & show. And sometimes even get survival instinct (cringe)with twd by ttg. Even heard people bought survival instinct bc they thought it was relevant to ttg's. And I have no idea why robert sold the franchise to activision or who ever created s.i.. He even said himself he'd hate it to be a lame first person shooter - generic zombie like game..
ya ty leave your replies if you have any assumptions or answers.
Edit: wow 2 minutes in and already 1 downvote? I sense instant haters.
This discussion has been closed.