My thread on refunds got closed - for the sake of freedom of speech, open it back!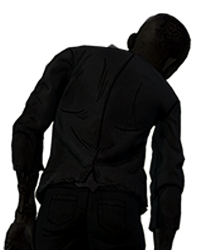 himmatsj
Banned
Just half a day ago, I made a thread about critical threads being closed/deleted. Now, I log back in to realize my thread on refunds has been closed.
I do not accept the reason for the mod to close the thread. Let the discussion continue. That was always gonna be a polarizing thread anyways.
Three reasons:
1) The thread cannot have run its course. If that were the case, lots of other threads with thousands of replies should have "run their course".
2) Personal attacks...I don't think this was very much an issue. Like I said above, the thread was always gonna be polarizing and people were not likely to agree.
3) The suggestion to continue the discussion in the release date thread makes no sense in the context of the thread in question.
If this is how things are gonna be, please put a disclaimer in BOLD at the top of the forums: ONLY POSITIVE THREADS WELCOME
The concerned thread: http://www.telltalegames.com/community/discussion/58815/you-are-legally-entitled-to-a-refund-if-telltale-breaks-it039s-promise-4-6-weeks-again-for-episode-3
This discussion has been closed.