Telltale mistake or..? S1E5 SPOILERS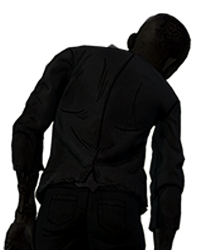 Kunny
Banned
Back in the mansion, when the group gets trapped after Vernon steals the boat and tries to fight back all the Walkers this happens .
*CHRISTA : "I'm out!" Talking about ammo
KENNY : "Me too!"*
So now we know that Kenny = 0 bullets
In the next scene he recovers 1 bullet from a gun in the attic.
KENNY = 1 BULLET
BUT in his NO-BEN death scene when he saves Christa, during the quicktime event we can see that Kenny can shoot 2 BULLETS when he only has one. ugh.. what?
Then we can hear a third shot when he is offscreen with a different gunshot sound.
Theory time :
What if Molly followed the group and managed to save kenny maybe killing a walker that was grabbing him (third gunshot) ?
Honestly don't know what to think about the second shot that he fires onscreen..
BUT WHAT DO YOU THINK?
Sign in
to comment in this discussion.