Only Fear Coming *Another Interactive thread*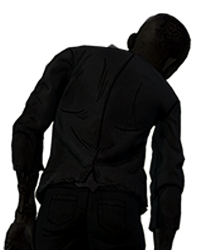 InHarmsWay
Banned
Hey guys. New Interactive fan fic. Characters will be listed, and anybody can take part and choose any character to include, we aren't giving out characters to each person
The story will start off with a boy named Joel.
Characters description
14; Smart and usually the comedy clown of the classroom. Brown hair with an awful fringe that needs abit of a cutting, but Joel never really gets around to that. Friends are Max and Adam, but what is to come? Only fear for them...
Max
Max is good friends with Adam and Joel, however can do stupid and silly things without thinking about it. He is more often than not getting into trouble, but he is quite strong.
Adam
Adam is a bookworm. Loves books, knows everything about books. However, Adam's real dream is to become a doctor. He has already started looking at medical stuff, and knows how to treat burns and cuts, but is still working on THAT small part of medical training. Fast, but rather weak in strength.
The Walking Mustache: A small little boy without any specific notifications, except for his huge breathtaking Mustache that even that he's only 14years old, many people sucribe with the word " godlike".
(raging blades) My character:Jordan Thatchen
A cop. He has short blonde hair but he always wears a light brown cowboy hat so you can't see his hair. He usually wears an officers uniform and keeps a pistol with him at all times since a deadly encounter a year ago. He has a wife(35) and a daughter(10) and he is fairly agile. He can be strong when hes angry and is ready to make tough decisions if need be. Currently he is trapped in a highway traffic jam not knowing that only Fear Was Coming
tntlee's character. My character: Uriah Woods aka Fox. Uriah is 21 years old and is a mechanic by day and thief by night. Never been caught. Very agile and cunning as well as stealthy. That is how he got his nickname Fox. Owns a '67 Chevy Impala, which has bulletproof exterior. The windows are darkly tinted so no one can see inside. As for weapons he has a pair of brass knuckles with spikes welded to the knuckles part. Those are actually the grip to a double sided hatchet that is as sharp as any sword. In his pockets at all times he carries lockpicks that can open any door, even electronic doors whether they are on or off. He has a crew cut, black with purple highlights, green eyes and a slim,neat goatee. 6 feet tall, toned and dressed in dark clothes. No family as he was a runaway and at the moment he is sitting in his car,while drinking coffee at StarBucks. Watching various people drive in and out. He puts his coffee in the cup holder and presses a button. The car locks itself up tight and than he shuts the car off. He isn't worried about anyone messing with his car, any part of it is now electrified. Anyone who touches it will be surprised by the high voltage shock as they land 7-10 feet away. He tilts his seat back and closes his eyes and in minutes he is asleep.
Sign in
to comment in this discussion.