An 'In Harm's Way' theory
I was just looking at the slide for Episode 3, 'In Harm's Way', and I came up with a little theory. Firstly, here's the slide for the episode: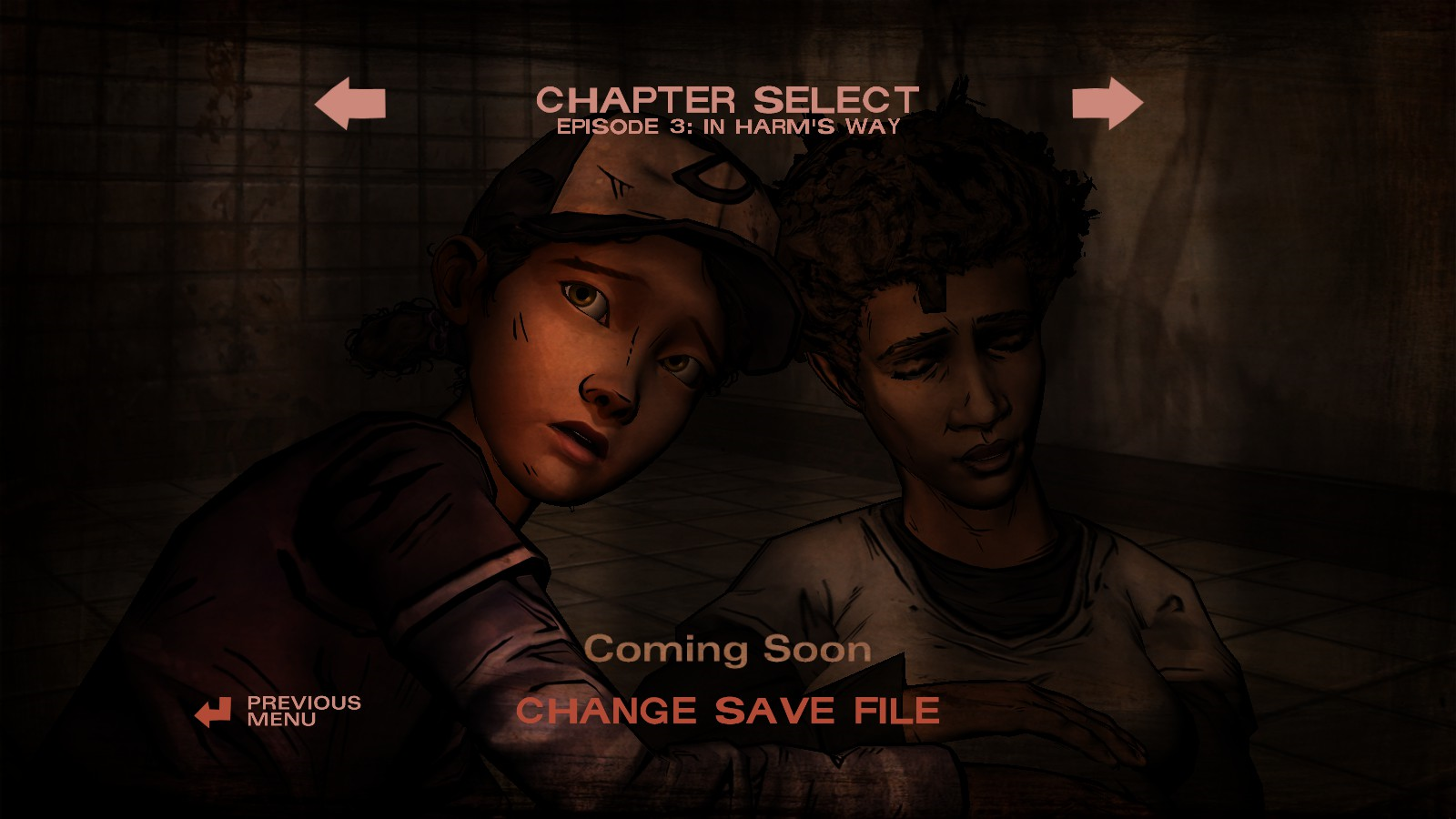 Now, firstly, the setting. It shows Clementine and Rebecca in what looks like a very dark, unused area. From the 'next time' trailer for In Harm's Way we could decide that Carver's base/camp looks to be in some kind of large shopping centre. That means they may have more space than they can use, meaning that there would be some hidden parts, surrounded by darkness.
Anyway, my thought is that Rebecca is having the baby, but Carver is looking for her/hunting her for whatever reason, probably to see the baby. Rebecca wants to get away, so her baby can be safe. Because of this they head to the dark areas of the shop while Carver pursues them, but Rebecca can't go on, and must have the baby there. Carver is getting closer by the minute and you must try to either distract Carver from reaching Rebecca while she has the child or stay with her to help her give birth however you can.
So, does anyone have any thoughts/opinions on this idea?
Sign in
to comment in this discussion.