Your top 10 favourite video game characters and why
This took me ages to do this thread so passionate about gaming once started talking about my fav characters couldn't stop.
Anyway if like this do top 10 least favorite characters spoiler ben going be in it
1. Ellie(TLOU Like Clem moved me to tears this story and all for this little girl not stereotyped i murdered hospital full of innocent people and Damned human race just see her smile again please everyone play just perfect, Puns, jokes, interesting stories, she courses she had it all like joel had nothing left to live for or no one left to care for. The things she experienced when saved joels life still hurt me to this day never grew so attached to character seeing the result of every event every scene change her as person whether it be negative or positive seeing the journey could never let them kill her just superb pacing gameplay story you name it naughty dog perfected it.
2.Joel (Love Antihero like me will do anything for people he loves morals don't play apart if you dare to abuse, threaten or touch ellie any threat will be terminated all his decisions matched mine some say a villain to me perfect hero
3. Clementine( The shining star in dark night my little Clem now my little Clembo(rambo + clem) Through lee guided this little girl on journey from innocent little girl to badass many tears were shed most people died but to me only thing ever worth saving was Clem and will always be thank you telltale for the beautiful gift that is clementine. Learned more from that little girl then taught her she made me better person.
4.Lee (Again Anti hero ultimate story of redemption from killer with no morals and no future till Clem arrived and proved no such thing as evil person as deep down just needed something to fight for just bit of hope a silver lining in a evil world. When he found it in Clem he killed, lied, Stole even killed himself just see that little girl live one more day such great moral in story lee will live forever R.I.P
5. Crash Bandicoot(The epic theme song always in my head everytime i think of crash so lovable first game played even as child taught wow all this evil trying to kill him just smiles jumps and spins and defeats all evil and not that smart really motivated myself that anyone can be hero just gotta be brave like crash
6. Nathan Drake( Uncharted everytime play know going on epic adventure with constant explosions and action and smart one-liners through forests, in ancient tombs to helicopters chasing you just quality)
7. Ezio Auditore( Assasins Creed Half time so intelligent i don't have clue what his saying but sounds cool becuase of him everytime i go out a night and no ones around feel like an assasin and hidden blade just epic story landscape epic) Nothing is true everything's permitted
8. John Marston( Red Dead Remeption I felt like such gangster cowboy one best games ever played with john roaming lands on a horse finding answers and fighting best shots in town plus best ending ever many tears shed just if played know his the sh**)
9. Alma(F.E.A.R this little girl is what nightmares are made of. As playing look around quickly and she standing behind you even typing this scared to look behind me now. This girl not just scary ghost she has powers like nuclear bomb and can possess you if see her game over. )
10. James "Jimmy" Hopkins (Bully first game i completed New kid in school and faced my first enemie in gaming actually wanted to kill this kid basically i'm manipulated then set up by this kid. Sneak around hallways, play classes, innovative missions made by rockstar jimmy badass as ever just brilliant )
11. Booker and Elizabeth( Bioshock Infinite i challenge anyone to explain this game takes intelligence to new level anyway Booker and LIz story of them two escaping the dictator of sky town but liz doesnt know booker just needs her to settle a debt but grown closer and big twist just beautiful story all so crazy and exciting bright colours Elizabeth so innocent to outside world not realizing evil world that wants to control her powers.)
12.Jodie Holmes( I love Ellen Paige that should be enough throw in Point and click decisions game with spiritual elements but somehow remains realistic.This game has special place in my heart as Aidan spirit who helps Jodie SPOILER is actually her dead brother i relate to this and found it really sweet and emotional just beautiful. The struggles she had with her from birth feel like your are her angel guiding her to perfect life trying to keep her safe like clem. But when morals decisons you make or jodie get manipulated feel let her down. With monster spirits and explosions, HD graphics, Meaningful strory just epic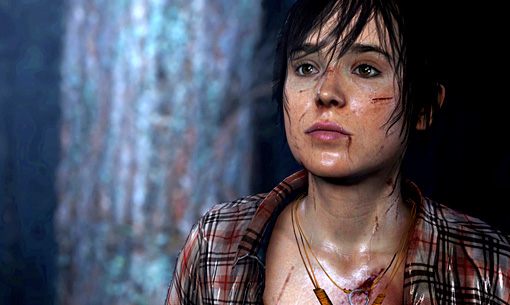 13. Joker(city and asylum NOT ORIGINS) Evil Genius games really portray him perfectly especially in asylum make him always so close every mission just right there. But always one step ahead of you. But from personally point of view always related to joker physically a little girl could beat him up he has no magic or specials powers just determination and conviction. Yet rules villains and can just play with batman like his little kid true genius love fact he could kill batman at anytime but doesn't just all big game so badass. Final scene in city moved me to tears spoiler batman had antitode to jokers illness and was about to save him he knocks out of batman hands laughing. Batman says Kind of funny i could of saved your life Joker responses Hey that is kind of funny lays on ground laughing till he dies just breathtaking whey didn't he let me save him i'll never kill the Joker.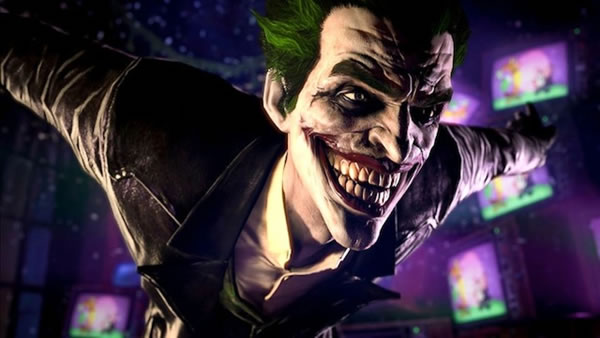 Emotional moments in gaming thread http://www.telltalegames.com/community/discussion/62815/your-top-5-most-emotional-moments-in-gaming-full-of-spoilers
What's your top 10 list and Why please answer actually really interested free thumbs promise again apologies for grammar
Top 10 Game list http://www.telltalegames.com/community/discussion/comment/1064639#Comment_1064639
Sign in
to comment in this discussion.