SPOILER WARNING:
This discussion may contain spoilers!
Okay so here is the trailer of In harms way, I know the trailer's often arnt a good representation but we may as well look at it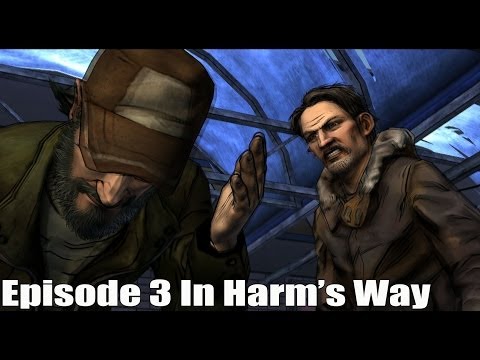 I chose the one that most people got but anyway.
Firstly Nick and Alvin both make it to the new camp, so they live at least till then. However while Nick seems to be among the others Alvin is being held hostage somewhere
Kenny either is angry with Clem for giving up or argues that they did the right thing
Clem and Bonnie are smiling at each other, suggesting Clem is manipulating her or they are truly becoming friends. I think the ice pick behind them is just a re-used thing(if its molly's you think she'd have it on her)
Sarita is never seen at the camp only walking to it/ Everyone else is seen there at least briefly
We only see Troy and Bonnie as carvers forces (I assume there's others though)
Carver seems to be trying to "bond" with Clem maybe to try and make her like the new camp or see what good things there are.
Clem's sneaking around at night which must be against the rules (they appear to be sort of prisoners)
Kenny gets pistol whipped by carver, he's clearly not playing ball with carver. However the rest of the group Nick,Rebecca,Carlos,Sarah and Clem at least seem to be following the rules at least a bit as they are shown without bonds.
The camp seems to be a shopping mall, Lots of walkers are approaching. I think they likely wont be a problem, The camp looks like it has good defences.
Is there anything else anyone can see? What do you think from the trailer is going to happen in the episode?