My Top 5 or 10 best acting performances
My personal favorite performances
1. THE JOKER(Heath Ledger)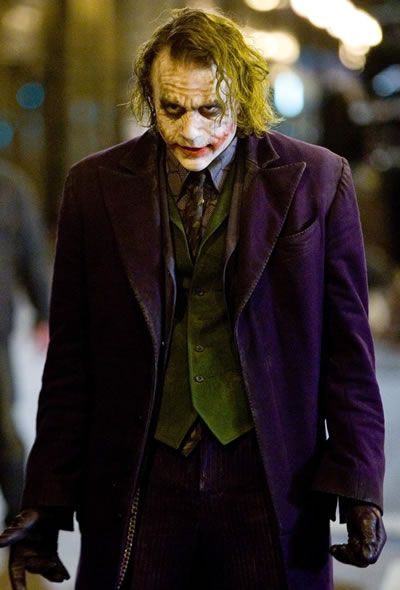 Famous fan outrage before the film was released because a gay cowboy would play the beloved Joker stereotyped because of his previous role in Brokeback Mountain even first teaser poster made him look like really cheesy character a gangster with bad make up this never going to work.
In preparation Heath stayed in hostel for thirty days locked inside without using electricity while wrote random thoughts in book to get mad mind set right.
In the hospital scene before shooting the scene he just walked around the bed for hours just rambling to himself without greeting anyone while two face actor just layed in the bed watching him get into character.
What he created will forever be seen as single greatest performance ever no matter how many times you watch still be mystified and scared of the monster Heath created absolute genius of Joker.
The thing I loved the most is the script so hard to see Joker as a Villain as every question asked of him has perfect answer he was true genius. Impossible to predict follows no plans, Impossible to intimidate as not afraid of death or physical pain. Impossible to bribe as not after money so refreshing in a film. This was moral I learned off him which feel is true the system is imperfect always bound to fail where rich control everything Media, rules, poor etc no one is truly free but in chaos not following plan the system implants in you makes everything equal and fair.
As a result won an Oscar perfection in acting even looking in his eyes in the scenes I can't see an actor but The Joker so creepy he truly is The Joker.
http://www.youtube.com/watch?v=xnOLhXmhkyA
2. Jennifer Lawrence as Tiffany Maxwell Silver Linings
Controversial selection I know as hate rom coms but for me I liked Jen after watching the hunger games but loved Jen after watching silver linings. The character she portrays mentally unstable girl with self-esteem issues finds love in Patrick(Bradley Cooper) a former teacher who's also mentally unstable and wants former wife back constantly rejecting all Tiffany's advances till dance show comes up which Patrick attends to impress his wife so learns how to dance with Tiffany and love blossoms. The reason I adore the performance and film for so long seen mental illness represented in films as people who are crazy and are idiots usually shown as a big joke. But in this film Patrick is very intelligent teacher who's normal person can struggle through every day unable to fix such a small problem within himself proving can affect anyone at anytime that even small problem can cause big problems mentally that can be hidden in public. But Jennifer played her role perfectly as movie progressed as viewer started falling in love with her plays intense scenes perfectly as viewer you can truly sense and feel her pain just perfect.
Won an Oscar
http://www.youtube.com/watch?v=F6nNlIbgWTU
3. Leonardo Di Caprio as Jordan Belfort The Wolf Of Wall Street
Many films I enjoyed his performances but in this see him get the chance to use his ability to the max screaming, crying, inspiring speeches, drunk etc even having panic attack in drug episode dragging himself home everything over the top just brilliant acting allowing him to portray range of different emotions and crazy scenes. The film is true story about a Stockbroker who learns how to mulpilate the system and people illegally to make millions see his rise to fame building his own company with drugs and corruption along the way to his ultimate downfall. Di Caprio here is hilarious and inspiring with each scene over the top just chaotic brilliance not afraid how stupid or weird he looks in a scene just puts his heart and soul in just great to watch top actor at his very best.
Oscar nominated
http://www.youtube.com/watch?v=R0x6BDng1HI
4. Christian Bale as Dicky Eklund (The Fighter)
Even though love Dark Knight Bale best performance is by far the fighter looked the part even had accent perfect then acting again brilliant. The film is a true story Micky Ward(Mark Wahlberg) lives in the shadow of famous brother Dicky Eklund still living off the fame of fighting Sugar Ray Leonard both Pro Boxers.
Now a drug addict and coach of his brother organising bad fights which Micky keeps losing and embarrassing himself till professional coach steps in and trains him to become champion. While his family fight for power over Micky again. Even looking at Bale physically preparation was just sensational anorexic bad teeth added on his acting really believable drug addict if saw him on the street even with his mannerisms while he acts know his a drug addict just great. In film plays part perfect generally feel sorry for his character who lives in fantasy world unable to accept his current situation and the realisation is just great to watch character develop with Bale at his best just great to watch.
Lots of award including Golden Globe.
http://www.youtube.com/watch?v=eK3axdi3ruI
5. Tom Hardy as Bronson
Probably unknown film to most users but if seen it know was Hardys best by far. A true story about infamous prisoner Charles Bronson after stealing 17 pound is sent to prison for 69 days but still in prison to this day because of endless fights with inmates and guards etc goes through the whole story through the perspective of Bronson seeing the fantasy in his head while madness was occurring see his motives to every action and reflection to events just funny violence like cartoon character unaware of all the chaos happening. But also feel sorry for Bronson as see all the corruption and illegal activities against Bronson as they beat him up or drug him at every chance they get with no one believing anything he says as just prisioner all injustice is allowed as the guards enforce any rules they want. Tom Hardy plays perfectly smiling and laughing through all the chaos see the general ignorance to events as he acts just portrays madness of Bronson perfectly and stole the show looked the part and played it perfectly.
http://www.youtube.com/watch?v=5VZwNVFq_rU

If like edit and add on my top 5 best voice acting performances including Ellen Page/Jodie Holes, Sarah Silverman/ Vanessa Von, Dave Fennoy/Lee, Melissha/Clem, Troy Baker etc
Prequel Favourite Movies: http://www.telltalegames.com/community/discussion/63627/your-top-10-or-5-favourite-films-and-why
Worst Walkingdead Cast
:http://www.telltalegames.com/community/discussion/comment/1070452#Comment_1070452
What's your favourite performances and why?
Sign in
to comment in this discussion.