The Wolf Among Us Episode 3 - 'A Crooked Mile' is out now
puzzlebox
Telltale Alumni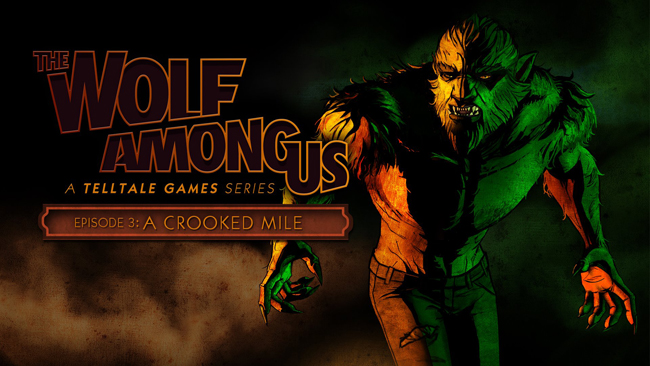 Whatever you've been playing The Wolf Among Us on - PC, Mac, PS3, Xbox 360, or iOS - the third installment in the series is out now!
Here's what some of the folks in the press had to say about Episode 3: A Crooked Mile.
Also, if you've been holding off on jumping into the series, now is a great time! With Episode 3 just released, the whole season is 40% off on Steam as part of their Midweek Madness sale.
In The Walking Dead news, Gavin Hammon joined IGN's Greg Miller on Playing Dead to talk about his role as Kenny, and how he went from digging ditches to voice acting. It's definitely an interesting interview! You can check it out below.




Be sure to keep an eye out for more Playing Dead, and for news on the upcoming Episode 3 of The Walking Dead: Season Two!
This discussion has been closed.