"Stupid Girls and Their Preposterous Schemes" my theory half of it was right :)
Last night I replayed all the episodes so far. I did this because i've had a suspicion of a certain hostess named Vivian. I believe i've found some decent evidence to prove that Vivian is the killer.
Also, Thank you Jenny_Pitcher for your pieces of evidence that made me replay the episode! Also, thank you Akwell for those pictures I used to explain what I meant.
So there have been little bits of evidence each episode that have set off some suspicions for me. Let's start with the tarot cards in Episode 1 and 2. When one clicks on them they are presented with the Strength, Tower, and Ten of Swords cards all of which are in the upright position.
Strength: Can be interpreted as Compassion, Control, Self Control
Tower: Can be interpreted as A Danger, Catasrophe, or Hard times ahead.
Ten of Swords: Betrayal, Back Stabbed, Endings
Could these indicate that Vivian betrayed her friends by murdering them. Could she have done it to save them from an endless life of prostitution and debt?
Episode 2 tarot cards were the 3 of Swords, the Moon, and the Hermit.
3 of Swords: rejection, sadness, loneliness, heartbreak, betrayal, separation and grief
Moon: Mystery, Illusion, fear, anxiety, insecurity
Hermit: While alone the Hermit means self introspective. But when combined with the 3 of Swords + Hermit: it means Being betrayed, hurt and also alone, perhaps because one wants the wounds to heal.
I strongly feel that these cards represent Nersissa and her guilt for knowing who the killer is and not being able to speak on it.
Now onto the clues I found in the episodes.
Episode 1: Crane tells Snow to call Vivian and have her reschedule his "massage" This is the first major piece of evidence. This indicates that Vivian has access to the books, and this also means that she knows where the girls will be pretty much 24/7, considering how invasive the Pudding and Pie is with their workers lives. That being said, Vivian would have known Crane was a regular and that Room 207 was his usual room. What better way to frame an individual then to commit a murder in his own exclusive room.
Episode 2. Vivian's intro first shows her smoking a cigarette. While not much, later in the episode it makes sense.
http://i.imgur.com/H0vzgeO.png
Vivian greets Bigby and proceeds to give the Pudding and Pie's motto "Welcome to the Pudding and Pie! Where we cater to the "diverse tastes" of the Fable community."
During that one can warn her that she may be in danger. She then smirks, unfazed and responds
"Oh Sweetie, we all are in danger."
http://i.imgur.com/cN1nXjI.png
After that, One will also discover there is a Huff and Puff cigarette machine in the Pudding and Pie and Vivian seems to be smoking one earlier.
http://i.imgur.com/4CZG6z0.png
We also find out about the black book that shows where and whom the girls are going to be with. Since Crane told Snow to call Vivian to reschedule the prior episode, this means she has access to it. She also would know that Lily would have been in the room 207 at the time of her murder.
The next peculiar piece of evidence is the wine found in Room 207. Bigby found Crane's wine in Room 207. Surely it must have been given to Vivian so she could prep Lily before her meeting with Crane. There is also a Huff and Puff cigarette in the ashtray of the murder scene. Since Crane doesn't smoke and neither does Snow, this means that Lily would not have been allowed to smoke as it would have broken the fantasy Crane had. This means the killer must have left there butt in the ashtray.
Episode 3: The card at Lily's memorial just felt so off kilter.
"Lily. Now you will never die from indifference or lead tedious life. Goodbye sweetheart. Thanks for everything. Vivian."-
Next, the way Vivian seemed to wanted to keep Nerissa on a short leash. She pretty much orders her to come to her side by the tone of her voice. Nerissa's behavior in the scene is also suspect. She seems very nervous. She keeps figeting and looking back when she asks if you found out anything. When one states that Lily was killed there her face indicates that she knew already. Skip to 9:58 in the video to see what i've stated.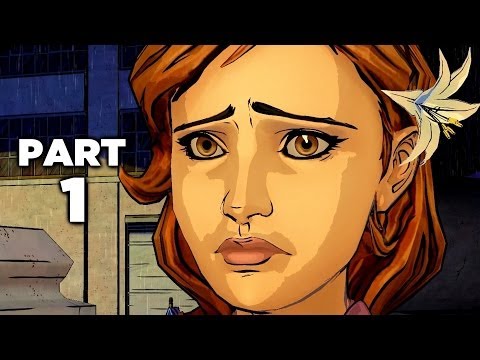 The last of the evidence I noticed happened at the end of the episode. When Crane goes to the club with The Ring of Dispel to draw the truth out of Nerissa he says "I know you know what the plan is" "I won't be held accountable for this". Once Crane lets her go Vivian wraps her arms around her to "comfort her" but the look on her ace says otherwise. Next, when Snow and Bigby come to the conclusion that he is only guilty of embezzelment, Vivian is so quick to continue to insist that Crane is the killer. Her face has the look of anger and she is adamant to keep the focus on him. When Bigby and snow escort Crane out of the room, notice the stern look on Vivian's face. As if she needs to disciple Nerissa. My last piece come from Crane himself. When Bigby shoves him he says "Stupid girls and their preposterous schemes" to which Snow replies "What was that?" and he clams up.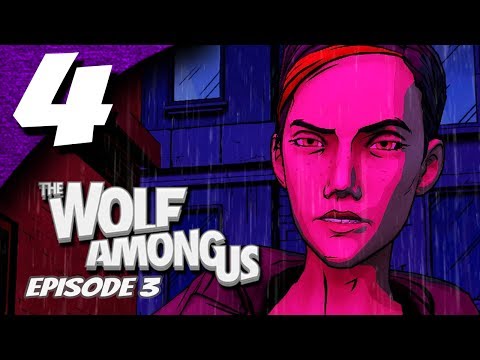 Finally in Episode 4 when Nerissa visits Bigby's office, Bigby offers her a Huff N Puff. She declines and says that not too many people smoke those. She then pulls out a pack of her own Cigarettes which are the same brand in the machine that contains the Huff N Puff cigarettes in the Puddin N Pie. Nerissa also states that she no longer has any friends left, but in the prior episode Vivian was portrayed as her "caring friend" outraged by Crane harassing her. Could Nerissa have been implying that Vivian isn't her friend and he should be looking at her? Finally near the end she is among the big bads of the season during Bigby's meeting with the Crooked Man. She starts by sitting behind Georgie initially but then moves directly next to the Crooked Man.
So there is my evidence that I have so far. Could Vivian have a higher ranking in the Crooked Man's crime organization then previously believed? Is she the one how enchants the ribbons for the workers at the Pudding N Pie?
Sign in
to comment in this discussion.