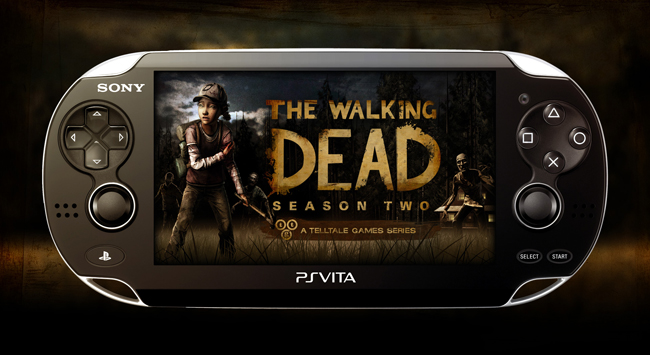 Been looking forward to The Walking Dead: Season Two on PlayStation Vita? We have dates - it's coming NEXT WEEK!
Episodes 1 and 2 will be available for download in North America on Tuesday, April 22; and in Europe on Wednesday, April 23. Remember, the Season Pass will save you 20% over purchasing each of the episodes individually! We're only partway through the season, so Vita players will have a chance to catch up before the upcoming Episode 3 - In Harm's Way.
The Game of the Year award-winning first season is also now available on new platforms. The Walking Dead: The Complete First Season, which includes all 5 episodes in Season One plus the 400 Days DLC, is now available for Android-based devices via Google Play, NVIDIA Shield via TegraZone, and Amazon Fire TV and Amazon Kindle HDX via Amazon. The first episode in the series, A New Day, is currently available FREE on all of these platforms.




We're also planning to bring The Walking Dead: Season Two to these platforms in the near future. Stay tuned right here and to Telltale Games on Twitter and Facebook for updates!