[POLL] The Walking Dead Fan-Made Cards Game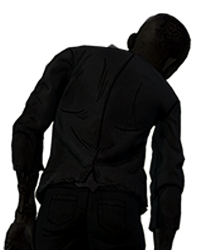 Kunny
Banned
Hello guys, this is Kunny.
Today I had the idea of creating a Fan-Made Walking Walking Dead cards game (Only Telltale).
I want to contribute to the community, so I started designing the first card and thinking about the possible mechanics of the Card-Game.
I started making a "Character Card" based on Carver.
The Idea is to have different type of Cards :
Character
Event
Location
Weapons
And more.
The game will be playable with ONE dice.
There are going to be more than 1 map (Virginia, Georgia etc.) with different locations and event triggers.
Movements of the players will be in "The game of the Goose" style.
Locations such as Gil's Pistop, Savannah, Macon..
Combat System with ATTACK, DEFENSE and ACTION POINTS
HP and Stamina and other parameters to be added
Traits (Perception, Murderer)
Weapon specialization from character to character
The game will start with the creation of a group
Printable Manual with rules and all about the game
The Goal is to make over 100 cards between Characters, Events etc.
Up to 6 players probably.
The cards and the maps will, of course, need to be printed, this can be a problem for many, and that's why i'm asking if YOU really want this card-game, because you will need to buy some plastic sheets and spend some time printing them.
Preview of the "Carver Character Card" ALPHA
TO THE RIGHT : HP and STAMINA (There are going to be more stats on the right)
UNDER THE DESCRIPTION : Weapons Specializations (revolver and AK)
UNDER CARVER'S IMAGE : His traits, Perception and Blood-Thirsty.
UP CARVER'S IMAGE : ATK - DEF - AP
RIGHT CORNER NEXT TO WEAPONS SPECIALIZATIONS : A little image related to Carver (The Skull, that means "No fear to kill")
Now you come in-game guys, please, if you REALLY want me to create this card game, a tribute for The Walking Dead and it's community, just SUPPORT me, I don't ask anything else, the game will ABSOLUTELY be free because i'm doing this for the community.
I will not go into the mechanics of the game if there will be no support for this project.
If you wanna support me, please leave an UPVOTE to this thread and vote YES in the POLL.
Link to the Poll : http://goo.gl/qctm1z
Sorry for eventual errors in the writing.
Thanks.
-Kunny
Sign in
to comment in this discussion.