Island of the Walking Dead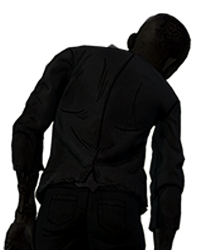 Gustav_Kenny
Banned
Welcome Forum Survivors! My name is Gustav, I've been lurking about these forums for a while now, I decided to write a fun lil' story, about survivors landing on Kentabuko Island in the middle of the Zombie Apocalypse. There will be decisions that there will be voted about. All I need from you guys is to but your name down below and put the faction that you will join.

Factions:

1) Survivors: Plane crash survivors, survived the crash after the terroists messed up.

2) Terroists: The people who tried to capture a plane, unaware of the Zome Apocalypse.

3) Searchers: People sent to the island to search for plane crash survivors.

YOU CANNOT JOIN ANYMORE, SORRY.
Sign in
to comment in this discussion.