The Wolf Among Us Episode 4 - 'In Sheep's Clothing' Now Available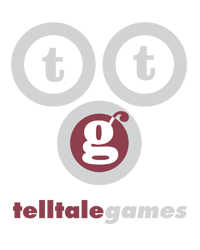 TelltaleGames
Telltale Staff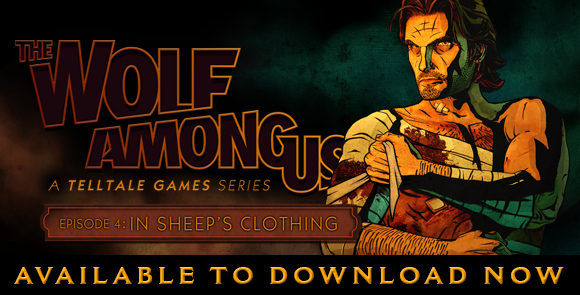 The Penultimate Episode of The Wolf Among Us here this week on - PC, Mac, PS3*, Xbox 360, and iOS!
Here's what some of the folks in the press had to say about Episode 4: In Sheep's Clothing.
Joystiq – 5 out of 5 – "It gives us absurd characters like talking pigs and childhood boogeymen and makes them as real as we are, so that we ourselves feel like citizens of Fabletown, scraping to get by. Our eyes are open, the glitter of our storybooks long since vanished. Time to open the door."
GamesBeat – 90/100 – "Hurtles down a dire and downright insane path"
Rock, Paper, Shotgun – "…the best episode yet"
Cheat Code Central 4.7 out of 5 – "This is bigger than you ever imagined"
Digital Trends - 5 out of 5 – "If you're in this far already, you know the score: play Episode Four then try to contain your anticipation for Episode Five. As Telltale has repeatedly proven again and again with The Wolf Among Us, the wait will be worth it."
Note that The Wolf Among Us Episode Four has been confirmed by our partners at PlayStation Europe to be available starting June 4th on SCEE networks. Episode 4 will also be available starting May 29th on iOS App Store as an in-app purchase within The Wolf Among Us.
This discussion has been closed.