UPDATE 3 RELEASED!!! OF How much did Telltale change the story! ORIGINAL STORY OF THIS SEASON, FAITH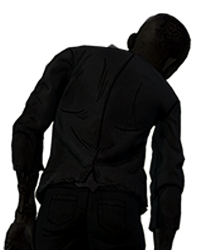 MrLee
Banned
When Episode 1 came out this was the cover of EP 3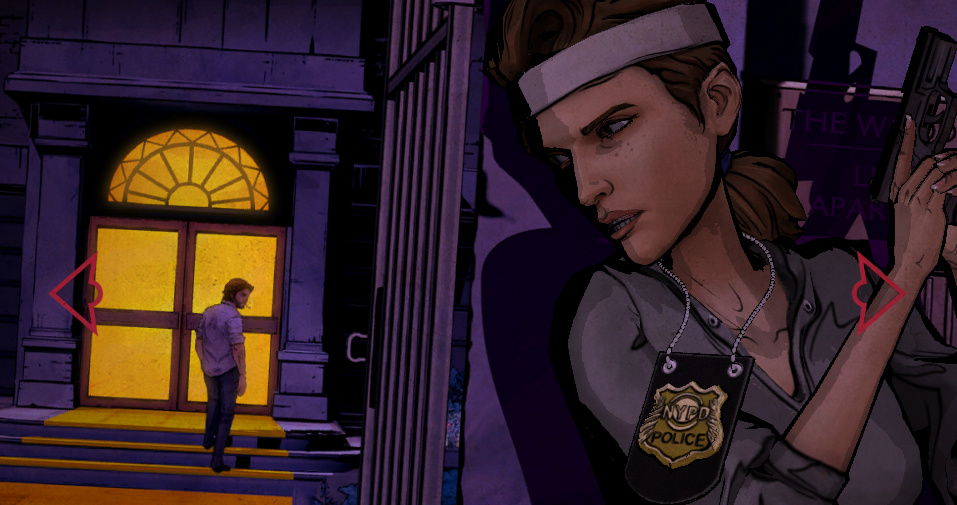 And now


And than Next Time on The Wolf Among Us
http://www.youtube.com/watch?v=mU_zZ4zEtIg
Almost nothing of this ever happened in the first place. Bigby turned in a wolf in EP 3 but what was Toad doing there watching strippers.
Here a model of the Detective


This
http://www.youtube.com/watch?v=2zpNIUSI2dU
I HAVE MORE **
Update 1
**CINDY EXPLAINED BY TELLTALE WHY SHE IS NOT IN THE DAMN GAME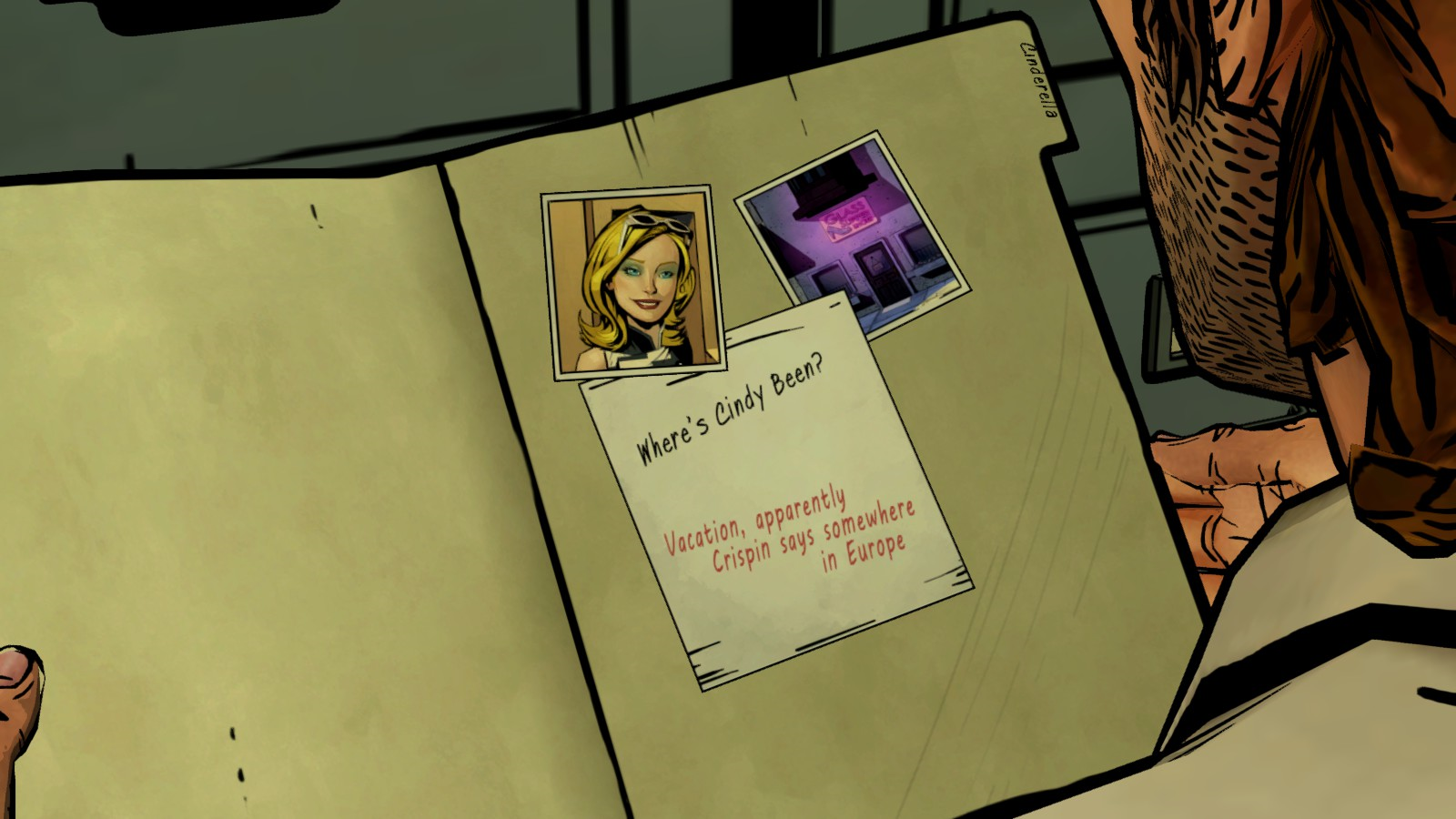 This is kindsa true but what? look people


Look at the damn sneak peak... This didn't happen
http://www.youtube.com/watch?v=0IKk3NujfEo


Georgies voice is changed? I guess so, look at EP 2 sneak peek and than now
INTERESTING UNUSED DIALOGS
Porgie: [oily] I knew you'd come around sooner or later. You can't help it, it's what you are.
Porgie: The Crooked Man would like to see you. [nasty laugh!]
Porgie: I'm not just some knob you can push aound. I've got friends who make you look like a one-legged bunny rabbit. So back off!
Porgie: Enough of this. If you want to talk to her anymore you' 11 have to rent her.
Porgie: [Nasty] oh, you' 11 pay for what you did, all right. But not with money. With something valuable.
Porgie: [oily] I'm really starting starting to like you, sheriff. You're not afraid to be a complete bastard.
Porgie: Trust me, You don't want to see him. But he wants to see you, so... good luck, mate.
Porgie: [nasty warning] You shouldn't stick your paws into dark places. You don't know what might be lurkin around in there.
POSSIBILITY TO BRING DETECTIVE BACK
By ascari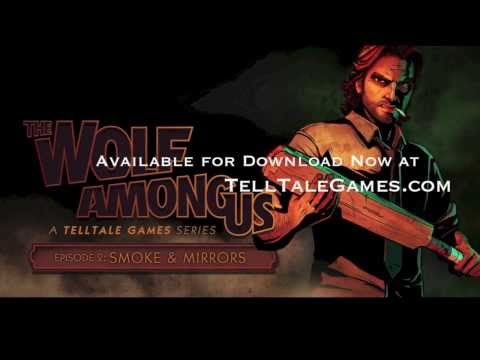 YOU HAVE TO READ TO COMMENT IN THIS VIDEO!!!
GRENDEL AS THE PIMP MODEL?
http://www.youtube.com/watch?v=r9jbwiTa1I0

UNUSED DIALOG
DEE: [a little in pain] It might be the head injury talking here, but you are a handsome bloke, Bigby
PROBABLY IMPORTANT PART OF THE STORY


Woodsman meantioned Red Ridding Hood in Next time on The Wolf Among Us EP 2 sneak peek teaser at the end of EP 1
To remind you again
1. Cop had to appear in EP 1 running after Dee at the Prince home.
2. Deleted room you were stealing the edvidence in police edvidence room. Probably cut because detective came probably after it.
how detective can return in EP 5
1. Detective is jogging [look at her model above the thread] Bigby runs after Crooked Mans people with Wolf powers.
2. The camera in police station.
3. Just walking around.
More please!

UPDATE 3 THANKS TO A FRIEND IN THE THREAD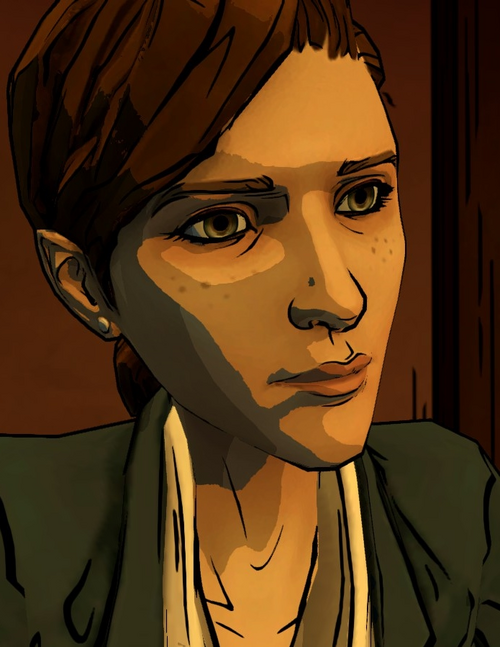 THE ORIGINAL STORY OF THIS SEASON
http://xtowin.com/2014/02/25/wolf-among-us-kreative-differenzen/
It's in German, but at the end the article is translated. Anyway:
<<Two independent sources claim that "creative differences" led to multiple delays of Telltale's new game series The Wolf Among Us and its relatively short playtime so far. According to those sources, an entire storyline involving the police investigating lead character Bigby and the fables in general was cut shortly before the release of episode one, which led to a rewrite of the entire season and episode two in particular.
Telltale originally intended Bigby to have multiple run-ins with the police in episode one and to become a suspect in the murder of Snow White in episode two, possibly being framed by "The Boy Who Cried Wolf", whom players on Telltale's own forums already had spotted correctly in the first episode of the game. Bigby's true identity would have been questioned from the second episode onwards, too.
One of episode two's cut sequences would have had Bigby disguised as female police officer Kelsey Brannigan enter the police station's morgue to retrieve "Snow White's" body. This sequence, along with the entire story arc, was removed prior to release without a real substitution though — attentive players had already noticed that the preview image for episode 3 has been changed with the release of episode 2. (See above.)
Cutting said storyline and subsequent rewrites would explain the delay of episode 2 as well as its short playtime. Neither Telltale Games nor Fables creator Bill Willingham could be reached for comment.>>
About these run-ins with police: some audio files from Episode 1 were recorded for a police officer during patrol who was questioning Bigby and Faith about the destroyed car and blood in front of it (at least that's what I made out of it) and Faith was trying to cover up for them. As for Episode 2, there were some threads already about the unused dialogue from the interrogation scene, so the story seems legit.

I want people to post this kind of things like deleted that or files please
Sign in
to comment in this discussion.