Rant about Kenny fans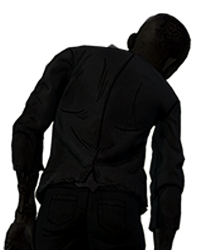 ComingSoon
Banned
DISCLAIMER: I DO STILL LIKE KENNY AS A CHARACTER
So, recently and in the past on these lovely forums I've noticed lots of those "Kenny is god all hail the mighty 'stache and beard Kenny stands above all others go to hell if you believe otherwise ARM THE SALTLICKS A NON-BELIEVER" posts and comments and I'd just like to say this:
I don't care if you are just joking or sincerely believe this (if that is the case I'm sorry), but it's really fucking old. It was funny and I thought it was cool and all at first, but that was when I thought it was going to die off soon.
Now it's just gotten to the point where I can't go into any character-opinionated thread without something related to Kenny. Keep in mind, I do still like Kenny as a character and will always like him. I just really don't like a lot of his fans.
Please don't take this the wrong way. And please at least tone down the Kenny "jokes".
Sign in
to comment in this discussion.