Georgies voice is changed? I guess so, look at EP 2 sneak peek and than now
INTERESTING UNUSED DIALOGS
Porgie: [oily] I knew you'd come around sooner or later. You can't help it, it's what you are.
Porgie: The Crooked Man would like to see you. [nasty laugh!]
Porgie: I'm not just some knob you can push aound. I've got friends who make you look like a one-legged bunny rabbit. So back off!
Porgie: Enough of this. If you want to talk to her anymore you' 11 have to rent her.
Porgie: [Nasty] oh, you' 11 pay for what you did, all right. But not with money. With something valuable.
Porgie: [oily] I'm really starting starting to like you, sheriff. You're not afraid to be a complete bastard.
Porgie: Trust me, You don't want to see him. But he wants to see you, so... good luck, mate.
Porgie: [nasty warning] You shouldn't stick your paws into dark places. You don't know what might be lurkin around in there.
POSSIBILITY TO BRING DETECTIVE BACK
By ascari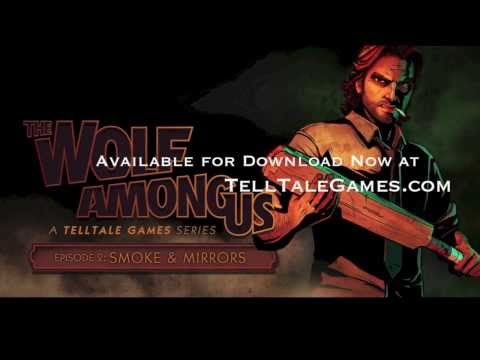 YOU HAVE TO READ TO COMMENT IN THIS VIDEO!!!
GRENDEL AS THE PIMP MODEL?
http://www.youtube.com/watch?v=r9jbwiTa1I0

UNUSED DIALOG
DEE: [a little in pain] It might be the head injury talking here, but you are a handsome bloke, Bigby
PROBABLY IMPORTANT PART OF THE STORY


Woodsman meantioned Red Ridding Hood in Next time on The Wolf Among Us EP 2 sneak peek teaser at the end of EP 1
To remind you again
1. Cop had to appear in EP 1 running after Dee at the Prince home.
2. Deleted room you were stealing the edvidence in police edvidence room. Probably cut because detective came probably after it.
how detective can return in EP 5
1. Detective is jogging [look at her model above the thread] Bigby runs after Crooked Mans people with Wolf powers.
2. The camera in police station.
3. Just walking around.
More please!