Forum Contest #9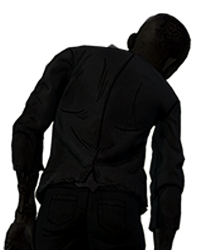 ShaleReeve
Banned
Hey guys! This is the 9th contest I'm posting on this account.
Here's the description for anyone who is new! Hello, I'm ShaleReeve and I'll be posting lots of contests on this account! Some of them will be a "competition" where there will be a winner, or it might be some sort of trivia of some sort. I'll try to get in at least one contest per week, but I may do more! I won't post them on a specific day, so always be on the lookout! I will always name the threads "Forum Contest (insert number here)." So if you are stuck trying to find the contest, that's what it's called! I'll also post them on the The Walking Dead section first, so people can notice it since most people stay in that section. It will move to the Forum Games eventually, where people can keep conversing and participating. I'll normally announce the winners about 2 days later on that same thread, so keep checking on the thread to see the winners if you are interested! (Also keep in mind that I only joined recently, so excuse me if any of these contests have been done before. Thanks!)
Hey everyone, so I created an entire word search all by myself, and it took me about an hour and a half to complete. Unfortunately, since you can't edit the margins while creating a thread, the word search got messed up and all of the letters were out of alignment. So instead I had to use a word search creator. Here is the link: http://puzzlemaker.discoveryeducation.com/code/BuildWordSearch.asp That link isn't even working. I'll just post a picture instead. It's barely even noticeable, but whatever. There's nothing else I can do. Sorry for the inconvenience. Things just aren't going my way today.
Since I don't think many people won't even bother to solve that puzzle, I don't think there will be winners this time. Again, sorry for this inconvenience.
If you want to create your own word search, here is the link to the creator. It's actually really good and smooth and is really easy to work with. http://puzzlemaker.discoveryeducation.com/WordSearchSetupForm.asp
Sign in
to comment in this discussion.