Who do you REALLY think is the REAL killer?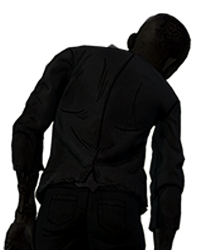 Danaliza
Banned
Hi everyone, I know there are other threads like that, but I dont care. I just want your theories and about who you really think the killer is. Im just so into this game, everyone is as I believe. But I want your theories, I want you to share them with them. I dont really have a theory, thats why I want yours, each one of you is probably smart than one another. Maybe Bigby is who you may think the killer is? Just anyone you think is the killer (not saying bigby is who i think is the killer) I just saw the ginger guy everywhere, though Im still not sure. Also tell me what you want to see in the finale, and what do you think is gonna happen to Nerissa ? Because we all watched the finale's trailer, and I think she's going to let Bigby take the ribbon off. But what do you say? What do you think? Share below please. Thanks!
And dont forget to check out my fan fiction of BigbyxReader on wattpad, its called Die For Wolf's Love
Thanks!
Sign in
to comment in this discussion.