The Walking Dead: No Shepherd To Guide Us: Interactive Fanfic. [EPISODE TWO IS NEARLY HALFWAY]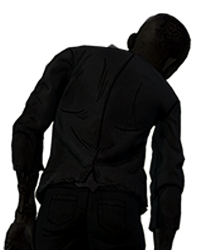 Gustav_Kenny
Banned
Hello, I'm that one guy who made IOTWD (Island of the Walking Dead) and TOE (Tales of Europe), I decided to put TOE on the stall for a while and write this story, it'll star the cabin group plus other characters either made by myself or submitted by other people. The protagonist will be Derek who is an original character. The character submit is currently private, it will be public after Episode 2 is done.
Characters Introduced: Megan, Marissa, Zaphaeus, Groot, Jessica, Emily, Matthew King, Devyn, Maddi, Edward, Sherman.
Characters Awaiting Introduction: Anastasia, Pearl-Marie Coram, John, Jeff Stewarts.
Link for character statues (INCLUDES SPOILERS): https://docs.google.com/document/d/18JP4WG-_j05rwAqKUxd9o7zO6TIe24UMRr9BTRowGqY/edit?usp=sharing
Sign in
to comment in this discussion.