The Wolf Among Us wins 'Game of the Month' awards
puzzlebox
Telltale Alumni
The Wolf Among Us has been awarded 'Game of the Month' honors for July from both IGN and GamesRadar!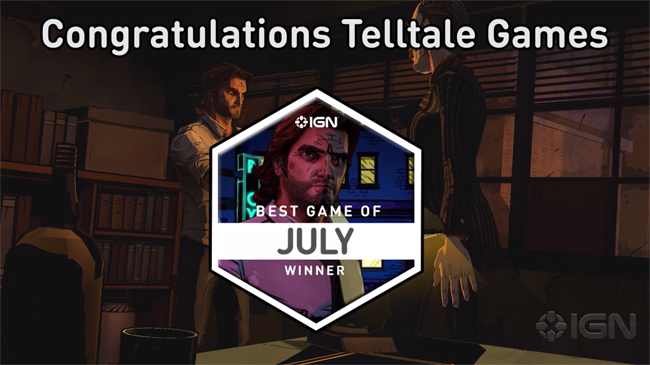 In their video announcing the accolade for the season finale, Cry Wolf, IGN said the season has "some of the best action, some of the best writing, and honestly the best final twist that Telltale's ever done... at the end of 2014 I'm going to look back on storytelling in games, and I have no doubt that The Wolf Among Us is going to be right at the top."
GamesRadar also said that "The Wolf Among Us will huff, and it'll puff, and it'll blow you away... it grabs you from the first minute and doesn't let go until the credits roll. With Wolf, Telltale has taken a simple point-and-click adventure and created pure magic."
Thanks to all those of you who've played the season along the way!
As for The Walking Dead: Season Two: the season's final episode, No Going Back, is well under way. Look out for more news on that coming very soon!
Sign in
to comment in this discussion.