The Walking Dead vs. The Wolf Among Us "The 3rd Place Match (Champion of The Wolf Among Us Match)"
This is The Final Match for The Wolf Among Us Characters and the Penultimate Match in this Championship.
In this match, The Champion of The Wolf Among Us and The 3rd and 4th Top Character in this Championship will be determined.
This Match is Between Bigby Wolf and Bloody Mary (Only in The Wolf Among Us Community).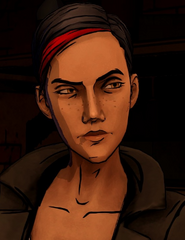 Here's The Match:
Link:
If you don't vote The Final Match (Champion of TWD VS. TWAU Match), follow this link:
http://www.telltalegames.com/community/discussion/79309/the-walking-dead-vs-the-wolf-among-us-the-final-match-champion-of-the-walking-dead-match?new=1
Sign in
to comment in this discussion.