How Valuable Would YOU Be?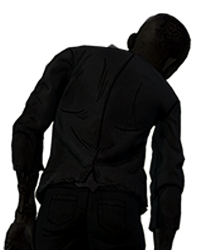 XYZDartz
Banned
We know that equality and fair assessment is pretty much nonexistent in the ZA. Some people are just not worth the trouble while others are worth protecting. We know that people like Carlos and Vernon were extremely important too their groups because they were doctors, and were probably protected as best as can be (which is why Carver didn't kill Carlos when he had the chance). Others, like Arvo (the translator), are kept around because even though they may be a drag on the group, their skills are too valuable to just go to waste.
That being said, how valuable would YOU be to your group? Would you be expendable or would you be held in high esteem in the eyes of your comrades? Would they cut you loose if they need to make numbers for a boat, or would they ensure you have your spot? What skill or contribution would you offer to your group to ensure you are kept around?
Personally, I think I would be somewhat valuable or on the fence. I am bilingual, I am pretty small(probably slightly taller than Omid) but agile and quick on my feet, and I am good at creating tools from spare parts (I'm a mechanic). Aside from that, I wouldn't have anything special to contribute.
So how important would you be? Would you be: Valuable, On The Fence, or Expendable? Leave your comment below.
Sign in
to comment in this discussion.