Clarification about registration keys (you don't need them!)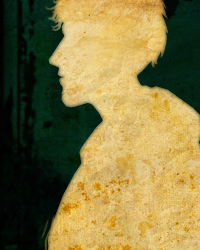 Heatherlee
Telltale Alumni
Hi all...
I think some other posts on here have given people the misconception that they cannot play the game unless they have a registration key code. This is NOT the case.
If you follow the following instructions (and they all go smoothly), the system will unlock the game for you, without you needing to put in any key:
To download your software, please follow these instructions:
Step 1: Go to
http://www.findmyorder.com
. Enter you order number and password and click submit.
Step 2: Right click on the "Begin Download" button. OR click the "finish" button.
***Note that if you have a finish button instead it is because you have already downloaded the game, the game should now be unlocked. (Go ahead and play!)
Step 3: Choose "Save Target As"
Step 4: Choose where you would like to save your download. We recommend saving it to your Desktop. Click "Save". Your Software will begin downloading at this time.
Step 5: Once your download is complete, you must install it. To easily install your software, go to where you saved the download and double click on the software icon. This will begin your installation process
You ONLY need a key if something fouls up with this process. In which case, feel free to email support@telltalegames.com.
Enjoy all!
This discussion has been closed.