Ending that I wished would happen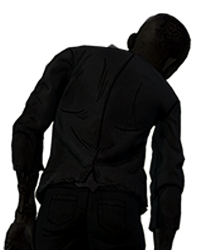 XYZDartz
Banned
Ok, so that ending was pretty emotional. I actually ended up shooting Kenny. I loved his character and I tried my best to keep him sane, but I felt like he left me no choice. I feel if Lee was in the same situation, he probably would have shot Kenny too. However, I didn't like that Jane and Clem went back to Howes. I feel that they should have gone to Wellington instead.
I'm probably one of the few people who thinks Kenny's death was appropriate for his character. It was shitty, but appropriate. That being said, I really wished we could have had an ending where Kenny dies and Clem can still go to Wellington. I feel that would have been Kenny's last wish, and it all would have fit well. I really don't like the idea of starting over in Carvers old camp. There is too many bad memories there. But that's just me. What do you all think?
Sign in
to comment in this discussion.