This is not "Sweet Pea"
Really? This Clem is not even close to the Clem is season 1. Yeah Yeah, I know that she witnessed a lot and she went through so much, but really? Clementine capable of murder without the need (Kenny). Kenny is not crazy! He wasn't hurting Clem and yet she just fucking shot him! Jane is the fucking physco if you think about it actually. She wanted to fight, and like Kenny said, "She could of just said AJ was alright". Anyways, back to my point, No matter how bad things get....would Clem really murder somebody without reason....murder her friend? The only person connected to her memories with Lee? How the fuck would Lee feel? I don't give fucks for #myclementine because there is no such thing as a Clem who is un-loyal and murders. Lee never taught her to do that...in fact, he actually said that he didn't want her to get used to the fact that shooting is ok and he told her to do it when she absolutely had to...remember that guys? This is literally my only complaint about the episode. Having that option. Also, in 1x05, It hurt Clementine so much to have to kill Lee. A man who was already dying and bit, but she killed her friend who still had a chance and a will to live in 5 seconds! Kenny was trying to protect Clem too. He was just showing it in a different way than Lee. I like that because it makes the game more realistic, that not all guardians should be an angel like Lee. No hate goes to Clementine!
"....you're not my dad, you're my friend." - Clementine to Kenny 2x05
From this innocent little girl
To this....killing her friend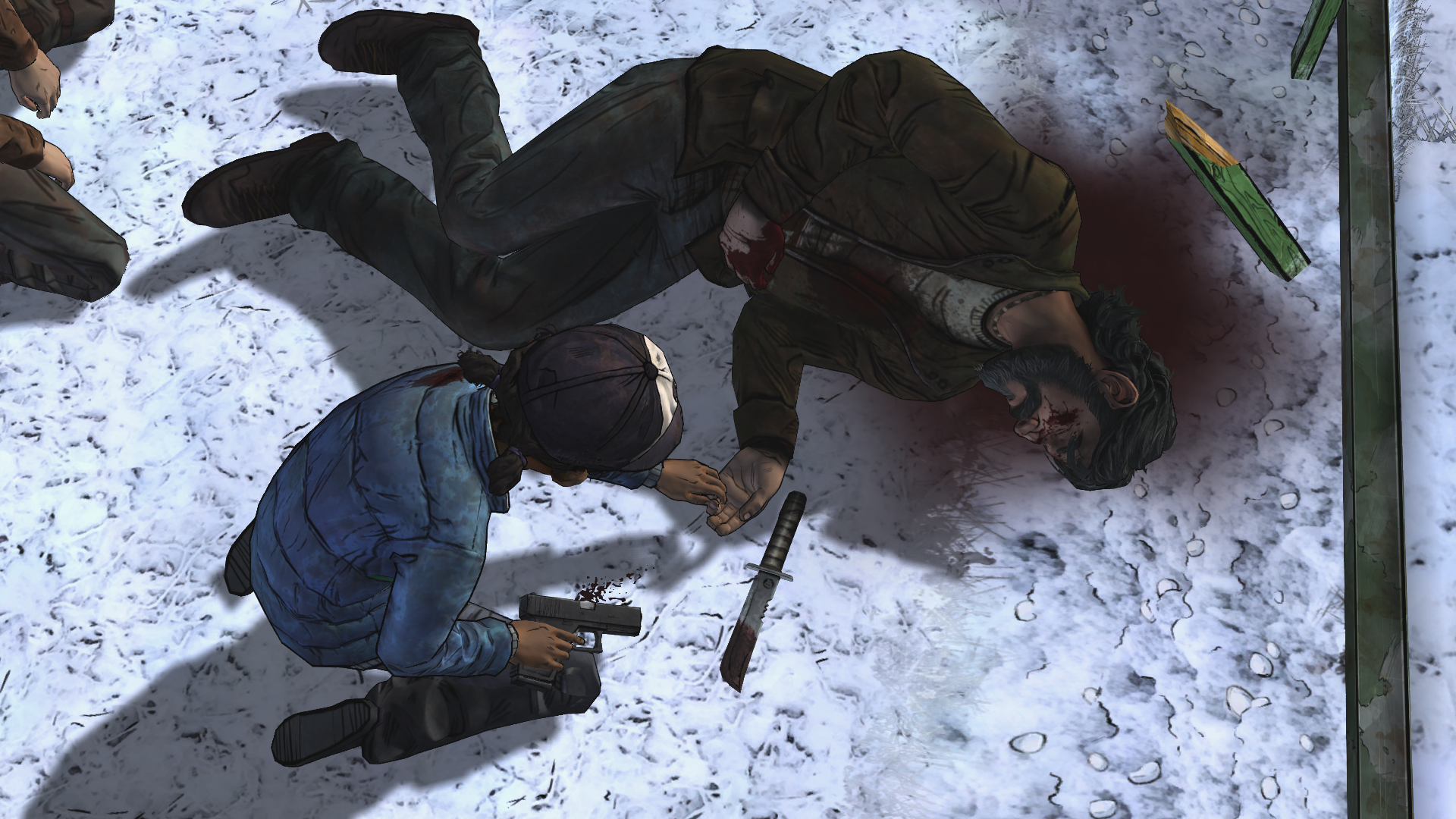 Sign in
to comment in this discussion.