Theory on how the endings could play out.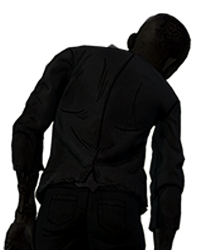 SaltLick305
Banned
Kenny's endings:
If you stayed at Wellington, it will fall at one point and hell will break loose. Rotten corpses walking all over the place and Clementine will have a tough time finding a way out. You hear gunshots from the distance and... IT'S KENNY! Kenny saves Clementine from an approaching horde and the both of them make it out alive. Later in the episode, Kenny will sacrifice himself for Clementine and she will be left alone with AJ.
If you left with him, the game will most likely jump a couple of months ahead. Ken and Clem make one more attempt at getting into Wellington, but, when they get there, they realize the community has fallen. They manage to take some supplies and head off. Not before going through a massive horde, though. Kenny still dies sacrificing himself in the episode.
Jane's endings:
If you let the family in, Randy will become possessive over everything and act as the de facto leader of the group. He will resolve everything with violence and use severe punishment as an answer. Basically a flashback of Carver in his own place. We witness Randy murder his own wife in cold blood, which leads Jane to ultimately stand up to him. They begin fighting and will both fall off the roof, meeting their unfortunate fate.
If you forced them to leave, they will come back and start a shootout. Jane will take a bullet for Clem, dying in the process. Before she does, she manages to shoot Randy in the stomach. Clementine will be given a choice to either brutally murder Randy in front of his family or let him live. (Who will Your Clementine become?)No matter what she does, her and AJ leave Howe's to never come back.
I won't cover the alone ending because I think the other ones will lead to this one. I don't want to say this is the "Canon ending", but it sure as hell feels like it. Clementine will end up by herself no matter what we do and will most likely end up meeting the same people despite our previous choices being completely different.
I know this is not the most creative story you've ever read, but it at least makes some sense. Better than another 16 months timeskip. If anyone has anything similar, feel free to share.
P.S: I feel like my story is stronger on Jane's scenarios. I just tried to put something together with Kenny's.
Sign in
to comment in this discussion.