The Walking Dead: Season Two coming to Xbox One, PlayStation 4 and Retail for the First Time
puzzlebox
Telltale Alumni
Great news for Walking Dead fans who've been looking forward to physical console editions of Season Two... they're landing in stores later this month! All 5 episodes of The Walking Dead: Season Two will be available on retail discs for Xbox 360, PlayStation 3, Xbox One AND PlayStation 4 in North America starting October 21st (Europe gets all the goodness just a few days later on October 24th)! The season will be downloadable on Xbox One and PlayStation 4 as well.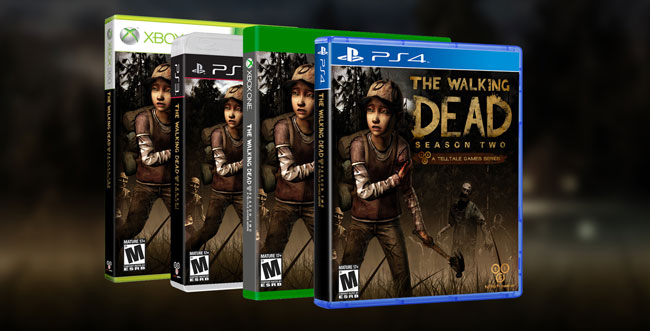 For those who prefer their walkers in a portable format, The Walking Dead: Season Two will also be available at retail for PlayStation Vita starting November 4th in North America.
If you've been holding out for all the episodes in Season Two to be released before diving in, or even if you're just ready to play through the story again, this month will be the perfect time to get started!
In celebration of the Season Two release on the new consoles, we've created a special trailer looking back at the season finale. Even if you haven't played through the season yet, it's low on actual spoilers and pretty safe to check out.




We haven't forgotten Lee's legacy either. The Walking Dead: Season One, where Lee and Clementine's journey began, will be available on disc for Xbox One and PlayStation 4 starting October 14th - the very first time the season has been available on these platforms. That package will include all 5 episodes in the main story, plus the special sixth episode 400 Days, which tells the story of the first 400 days of the apocalypse from the perspective of several different survivors. Without spoiling anything: if you haven't played 400 Days yet, it might just change the way you think about some of the events in Season Two...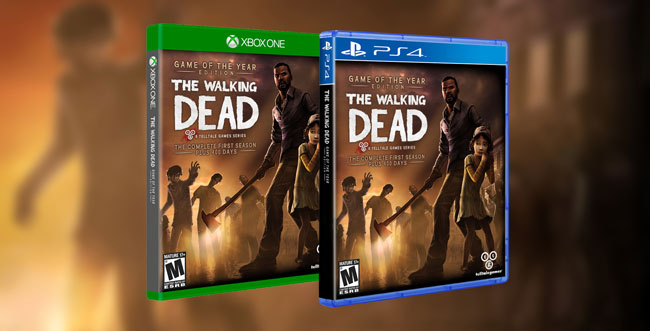 It's shaping up to be an exciting month ahead! As ever, thanks for reading, and thank you for playing. This season of The Walking Dead has been an amazing ride for us, and our favorite part of our development cycle is always getting to see how YOU react to each episode. We can't wait to share our next projects with you!
And in case you missed the news out of San Diego Comic-Con this summer, The Walking Dead WILL be returning for a third season with Telltale... but as for which characters exactly will be returning? We'll just have to wait to find out...
This discussion has been closed.