Ready, Aim, Fire! Interactive Story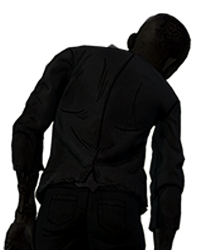 Gustav_Kenny
Banned
Yes, hello I bring you yet another story on these forums, and this will be the bestest ever. This will be about uh... Crime and stuff, honestly I don't really know, but it'll have to do with criminals and stuff... The story features four 'crews'... I'll probably hook you up with more information later.
Name:
Nickname (optional):
Age:
Personality:
Appearance:
Crew (Gunslingers, Police Department, The Sevenths or Terminus):
Weapon:
Backstory:
Character List:
Submitted Characters:
Morgan Brown (Golden): Alive.
Tony Vendetta (The Boss): Alive.
Konni Marsh: Alive.
Merica (Fatboy): Alive.
Simon Elagamy (The Bird): Alive.
Ben Lufesu: Alive.
Michael Hampford (The Hump): Alive.
Ricky Feels (Redshirt Ricky): Alive.
Felix Davis (Q): Alive.
Rakeem Clemont: Alive.
Wilson Montgomery (Go): Alive.
Non-submitted Characters
Gareth Elagamy: Alive.
Roy Elagamy: Alive.
Luis Elagamy: Alive.
? (The Punny): Alive.
? (Las Vegas): Unknown.
Jake: Dead.
Sign in
to comment in this discussion.