The adventure begins... at E3!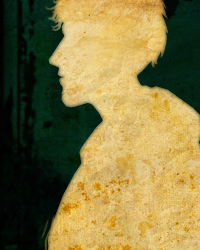 Emily
Telltale Alumni
This week, several members of our team will be at E3 showing off Tales of Monkey Island, giving interviews, and
subsisting on candy bars from the vending machine when the lunch lines turn out to be too long
having a grand old time. And as a Tales of Monkey Island preorderer, we're going to let you in on the joys of being at E3 -- just like you were here with us!
Not sure what the web access will be like at the show, but we'll try to check in each day and let you guys know how it's going and where to look for Tales of Monkey Island coverage. I'll kick it off by saying that after a mostly uneventful flight, I arrived in LA and checked in to the hotel to find six boxes of Tales of Monkey Island buttons waiting for me. And that's only half the stash! The rest will be arriving tomorrow. We'll be handing them out at the show - hopefully in an amusing fashion. Watch later this week for pictures. 'Til then, here's a shot of the buttons, to tide you over...
I'm off to find some lunch (fully recognizing that this could be my last real meal for a week), then heading to the convention center to get our booth set up. First interview's tonight, with
Adventure Gamers
, then the show officially opens tomorrow!
Sign in
to comment in this discussion.