A Dream of Summer - Original Interactive Story - By Gustav_Kenny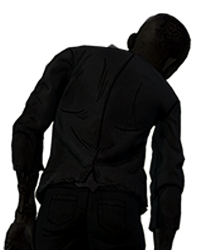 Gustav_Kenny
Banned
Hey just a thing for ze mods, keep this in General Banter for a while so people can see it, thx bby
OKAY, SO HEY, WELCOME, SO, SO, OKAY, I MIGHT NOT HAVE FINISHED MY LAST FANFIC, BUT HONESTLY, THAT WAS SHIT, SO LET'S MOVE ON TO THIS GREAT AND AMUSING STORY.
This story takes place in the Winterland, or to be fancy the Land of Eternal Winter, the story will center around a group of people, searching for a way out of the winterland, to the Summerland, thus I named the story, A Dream of Summer.
Uh... Submitting characters? Yeah, sure.
Name:
Age:
Appearance:
Personality:
Inventory (You can pick three things your character has on them to start with):
Any other info:
thx u for submitting, i wuv u very much
the story will most likely start when I have around 10 characters lol :P
Sign in
to comment in this discussion.