Minecraft: Story Mode Reveal Trailer and First Cast Details
puzzlebox
Telltale Alumni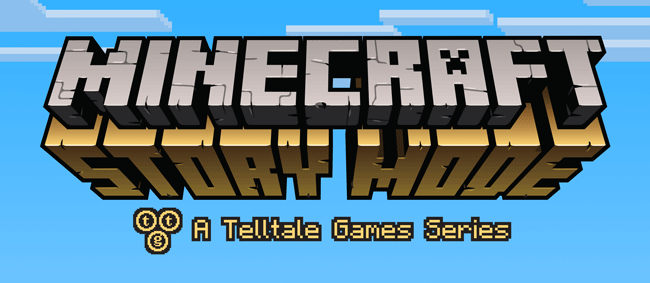 Revealed today at MINECON in London... the world premiere trailer and first cast details for Minecraft: Story Mode - A Telltale Games Series!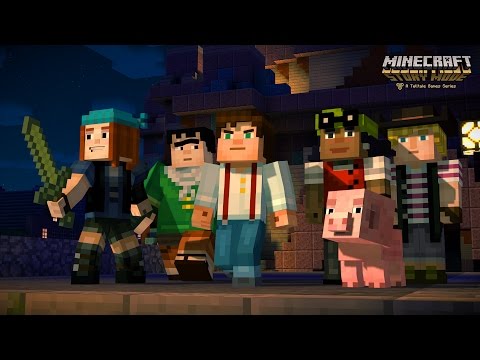 You'll control protagonist Jesse throughout the season, as portrayed by actor Patton Oswalt. Jesse and his group of friends revere the legendary Order of the Stone; four adventurers who slayed an Ender Dragon. The Order are the very best at what they do: Warrior, Redstone Engineer, Griefer, and Architect. While at EnderCon, Jesse and his friends discover that something is wrong... something dreadful. Terror is unleashed, and they must set out on a journey to find The Order of the Stone if they are to save their world from oblivion.
The season will feature Patton Oswalt, Brian Posehn, Ashley Johnson, Scott Porter, Martha Plimpton, Dave Fennoy, Corey Feldman, Billy West, and Paul Reubens. Look for further casting details to come!
What else can we tell you about the upcoming series and how cool it is to be collaborating as studios? Hear it straight from Telltale's own CEO and Mojang's Chief Word Officer...
"We've worked closely with the amazing team at Mojang to ensure this story is a natural fit for the Minecraft world fans already know and love," said Kevin Bruner, CEO and co-founder of Telltale Games. "As Jesse, players will steer their own path through a tale of adventure and survival; all brought to life by an all-star cast. Through Telltale's choice-based gameplay and a story spanning from the Nether to the Farlands, the End, and beyond, we can't wait for fans to experience this new take on the beloved world of Minecraft."
"The interactive storytellers at Telltale are giving players the chance to explore their own unique interpretation of the Minecraft universe," said Owen Hill, Chief Word Officer at Mojang. "They've crafted a story that follows the logic of Minecraft, but still manages to feel original. It's actually pretty funny too. And the pig is adorable. We're super excited about players digging deeper into the world of Minecraft: Story Mode later this year."
Minecraft: Story Mode will be a standalone product, separate from the core Minecraft game, and will be available to download later this year on PC/Mac, PlayStation 4, PlayStation 3, Xbox One, Xbox 360, and compatible iOS and Android-based devices.
We'll also be doing a panel with Mojang at 4:30pm London time Saturday (8:30am PT / 11:30am ET), where we'll go into a little more depth about how our collaboration started and what you can expect to see in Minecraft: Story Mode. If you're joining us at the convention in London, click here to add the panel to your schedule: https://guidebook.com/guide/38653/event/11392026/
No worries if you're not actually at Minecon - you can check out the livestream of the panel here! http://www.twitch.tv/event/minecon
This discussion has been closed.