Tales from the Borderlands Episode 4 LIVE Crowd Play at PAX Prime
puzzlebox
Telltale Alumni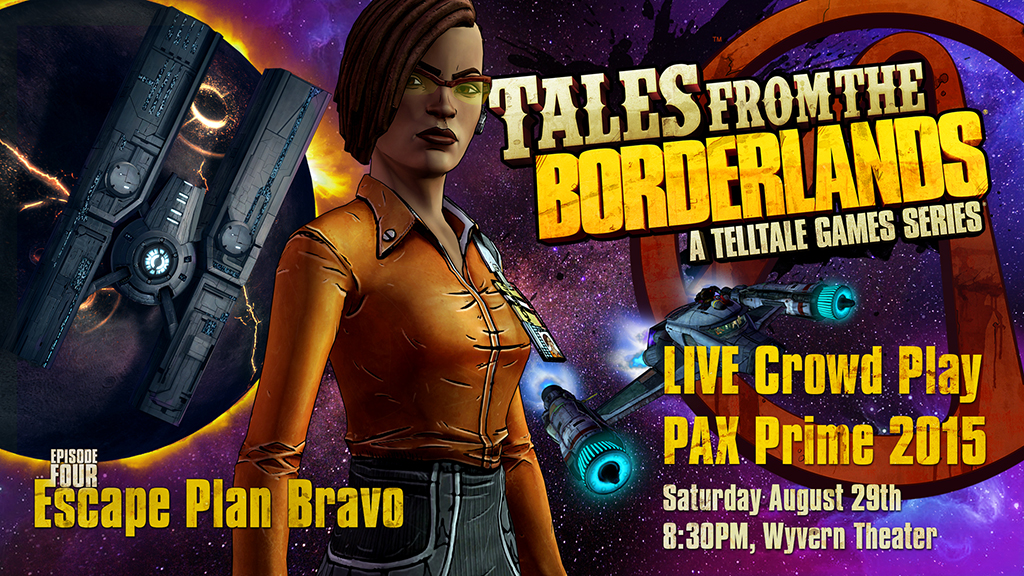 Calling all Borderlands fans at PAX Prime! Join Tales from the Borderlands: A Telltale Games Series devs and cast for a special "Crowd Play" event on Saturday, August 29th at 8:30pm, where we'll be playing Episode 4: 'Escape Plan Bravo' LIVE on a theater-style setup fit for Handsome Jack himself.
Tales from the Borderlands Episode 4 LIVE Crowd Play
Where: Wyvern Theater
When: Saturday, August 29th @ 8:30PM
We'll need all 500 audience members to help us steer the decisions in this penultimate episode of the season, so come equipped with your shouty voice and ready to participate in an evening that should be loads of fun (and probably just a little bit ridiculous). Cosplay is welcomed, and fair warning: there will be giveaways!
Official schedule link: http://prime.paxsite.com/schedule/panel/telltale-games-live-crowd-play
Look for Episode 4 screenshots, trailer, and release dates in the near future, and stay tuned in the coming weeks for more info about Telltale's happenings at PAX Prime.
This discussion has been closed.