Premiere Dates Revealed for 'Minecraft: Story Mode'
puzzlebox
Telltale Alumni
If you visited Telltale at PAX Prime last month, you might have gotten a sneak peek at Minecraft: Story Mode, or at least seen a pretty darn cool booth. No worries if you didn't make it out to Seattle though, because we can announce today that you'll be able to get your hands on the season premiere of Minecraft: Story Mode next month!
Episode 1: 'The Order of the Stone,' the first of five episodes in the season, will premiere digitally worldwide on Tuesday, October 13th this year. The episode will be available at launch on PC and Mac from the Telltale Online Store, Steam, and other digital distribution services, on the PlayStation Network for PlayStation 4 and PlayStation 3, and on the Xbox Games Store for Xbox One and Xbox 360. The season premiere will be available for compatible iOS devices via the App Store and for compatible Android-based devices via Google Play and the Amazon Appstore starting Thursday, October 15th. The series will also be coming to Wii U and PlayStation Vita - stay tuned for more details on those platforms!






Did you see the teaser trailer yet? No? Well here it is...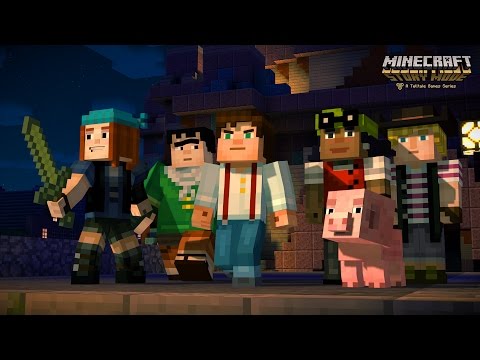 As per usual, we're keeping plenty of exciting details under wraps so you can have the fun of discovering them for yourself. We can give you a LITTLE taste of what to expect though.
In Minecraft: Story Mode, playing as either a male or female hero named 'Jesse,' you'll embark on a perilous adventure across the Overworld, through the Nether, to the End, and beyond. You and your friends revere the legendary Order of the Stone: Warrior, Redstone Engineer, Griefer, and Architect; slayers of the Ender Dragon. While at EnderCon in hopes of meeting Gabriel the Warrior, Jesse's friends discover that something is wrong... something dreadful. Terror is unleashed, and you must set out on a quest to find The Order of the Stone if you are to save your world from oblivion.
We've been working closely with the people at Mojang to ensure that Minecraft: Story Mode absolutely feels like a part of the world that Minecraft players already know and love, with a cinematic story and trademark Telltale choice-based gameplay. We know how important customization is to the creative minds who play Minecraft, so we've paid special attention to implementing that in Minecraft: Story Mode too. This is the first Telltale game where YOU get to choose the appearance of the player character. Not only do you get to play as either a male or female version of Jesse, you'll also be able to select from 3 different looks for each.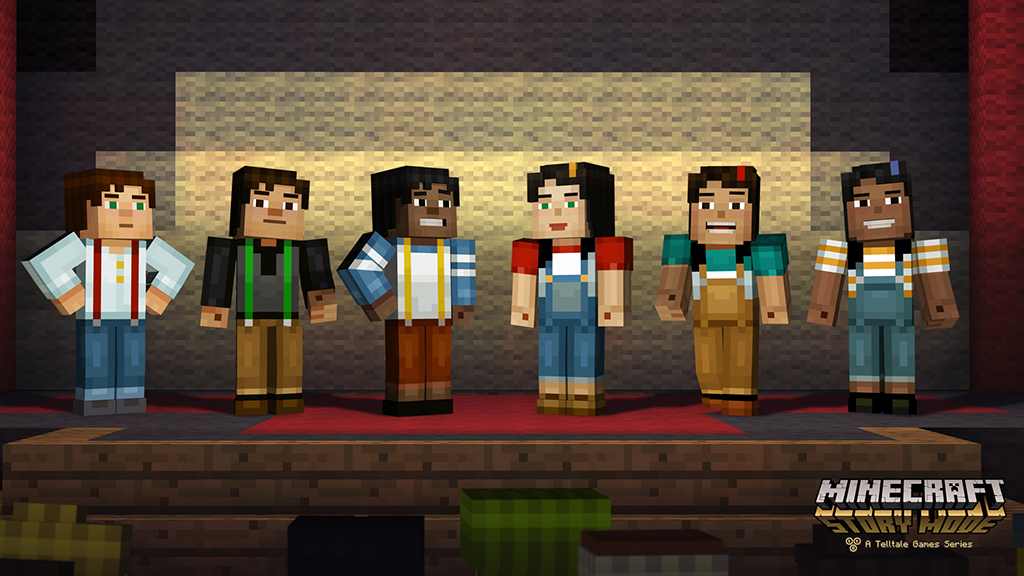 If you've been keeping up with Telltale news, you'll know that we've also managed to snag some seriously all-star voice talent for the season. Male Jesse is portrayed by Patton Oswalt (you might recognize his voice from Ratatouille and Agents of S.H.I.E.L.D), while female Jesse is voiced by Catherine Taber (she's been in Star Wars: The Clone Wars and Marvel Heroes). The season will also feature Brian Posehn, Ashley Johnson, Scott Porter, Martha Plimpton, Dave Fennoy, Corey Feldman, Billy West, and Paul Reubens – and there are still more cast details to come! We couldn't possibly be more excited to be working with such an amazing group of actors.
And one quick note for those looking forward to the season finales of Tales from the Borderlands and Game of Thrones – they are shaping up to be two of our most ambitious finales yet! Look out for more news on those coming out soon.
This discussion has been closed.